iPad Air ready to pre-order on October 30 from Apple China website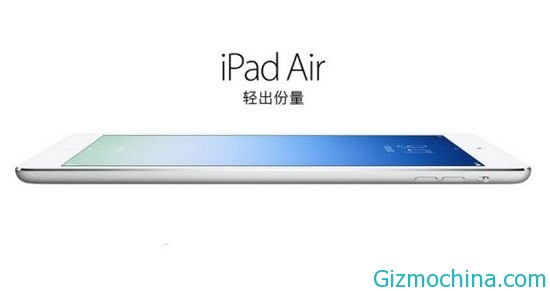 Apple unveiled a new, thinner, lighter tablet called the "iPad Air". The iPad Air weighs just 1 pound (0.45 kg), compared with 1.4 pounds (0.64 kg) for the previous version. Apple marketing chief Phil Schiller called the tablet a "screaming fast iPad." He said it is eight times faster than the original iPad that came out in 2010.

The iPad Air will go on sale Nov 1 and start at US$499 for a model with 16 gigabytes of memory. According to Apple official website of China recently released information about the new iPad Air, iPad Air WiFi version will be ready to pre-order starting at 8:00 on October 30 onwards. Then the user will get their stuff on November 1st to the Apple store for pickup.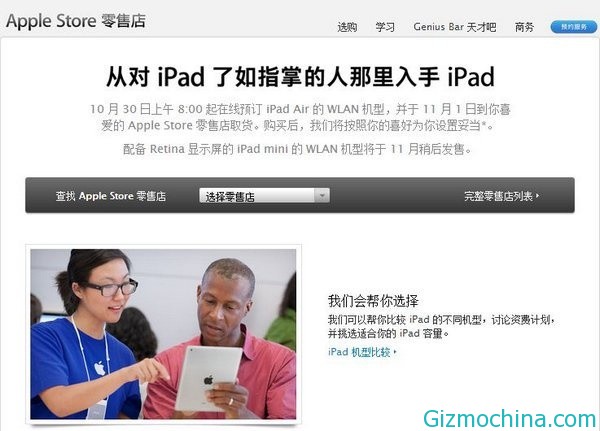 And for first-time users of the Apple iPad, Apple will not only organize free tutorial in the store, but also according to the user's preferences and private settings service. Such as setting up email and how to enable iCloud account, as well as to help users download applications from the App Store.
Apple will offers the four version of iPad Air such as; 16GB/32GB/64GB/128GB with price, respectively 3588/4288/4988/5688 yuan or around $590/$705/$820/$935 USD price tag. Apple Hong Kong is also open the pre-order purchase starting on October 30 and the buyer will get their iPad on November 1st.
However, Apple's warranty policy for iPad Air seems yet to be announced, so buy Hong Kong version is able to warranty service is still unknown. In addition, Apple has also announced the official website of the United States, consumers can at eight in the morning on November 1 to Apple retail stores to buy iPad Air, and this time was earlier than the regular business hours.