Faea F4 smartphone is ready to come with bigger screen size?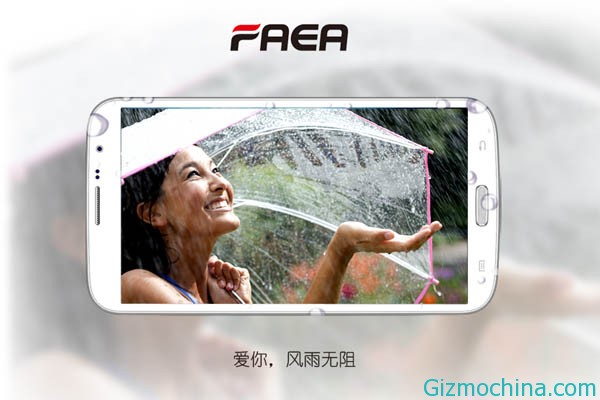 Faea is one of the Chinese smartphone manufacturer that already release two new popular smartphone, Faea F1 and Faea F2S, both phones bring NFC technology and Faea is also has Faea F3 smartphone but now they ready to starting their debut to release the new Faea F4 smartphone.

While we've covered the news about the Faea F3 smartphone, is now they also ready to introduce the new Faea F4, and looks slightly different from the Faea F3. Faea F4 prototype is now leaked out with nice exterior design, that's why this phone ha a new slogan "New Forces".
Unfortunately, we don't have any detailed information about this phone, but there is a picture that represent that phone below: