DBB Phone, yet another phone with built-in projector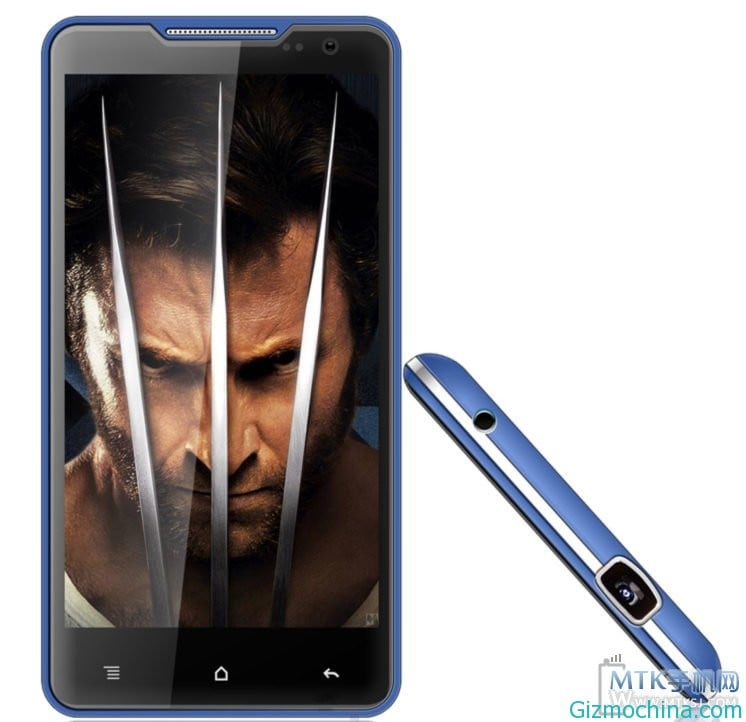 DBB seems not too familiar for most user, this is one of the Chinese smartphone manufacturer is now ready to release the new smartphone that packs with built-in projector.

DBB phone is the one of value phone that came with own DBB operating system interface, a clean / no preinstalled as the most prominent feature, and gathered a lot of user attention.
The new DBB Popsicle phone is now leaked out with nice design since the phone has rounded corner stylish design with blue strip and blue coler covered, this phone is has eye catching and nice looking design.
The projector lense is located on the top of the body, unfortunately there is no specific information about lumens, brightnes and projector display size.
The phone has 3D feature and the user can watch the 3D display without a special glasses, the phone has HDMI port, HiFi Sound that can be share with large screen display. The phone is also sports with MediaTek MT6577 processor. So we weill update the information the detailed about specs of this phone.