Rockchip and MediaTek is ready to addopt Mali T760 and Mali T720 GPU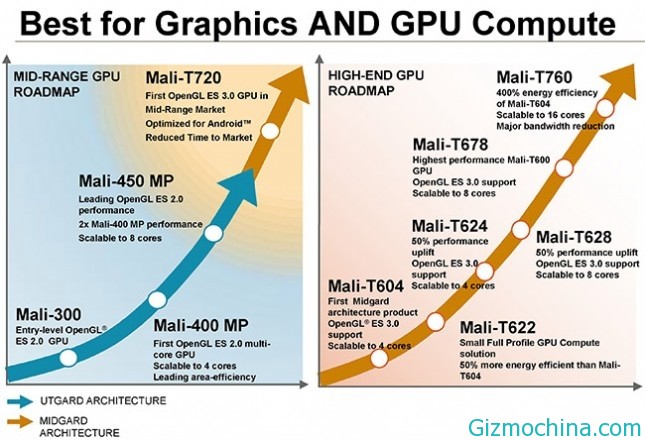 ARM is now control the mobile devices segment has just introduced its latest graphics technology called the Mali T760 and Mali T720. Various mobile processor chip manufacturer has also been registered as a user license of ARM's latest graphics technology. Among these are LG, Rockchip, and MediaTek.

Mali T760 GPU is a device aimed at the high end model. The GPU offers a level of energy efficiency 4 times more better than the Mali T604 GPU. In addition it also offers a number of more core for GPU, which is 16 cores.
While the Mali T720 is intended for devices in the middle segment. It won't exactly offering bleeding edge performance. But ARM says the new T720 GPU is 150 percent more efficient than Mali-400 graphics and offers a 50 percent performance boost.
Both GPU is also supports OpenGL ES 3.0 and DirectX 11. And apparently, both GPU is built to provide better performance and  offers a high power efficiency.