Xiaomi MI3 China Unicom version sports with Snapdragon 800 chipset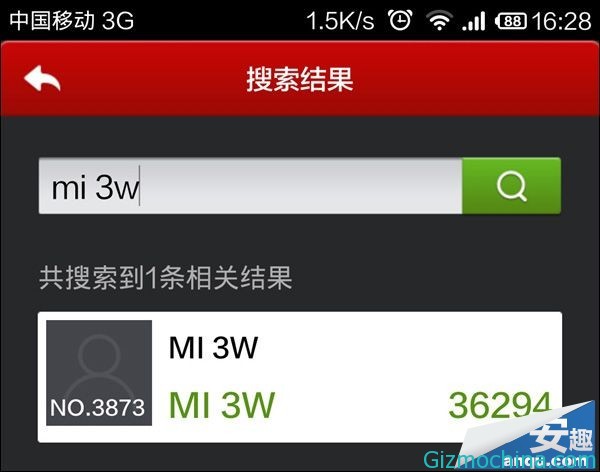 Xiaomi has preparing their new smartphone, thats the flagship smartphone for China Unicom subscribers, and now we got the leaked information about the new bechmark score of the phone.

The new Xiaomi MI3 China Unicom version has powered by Qualcomm Snapdragon 800 processor, that phone got more than 36,026 score point in benchmark test.
In recent test using Antutu Benchmark tool, the phone is only got 32,666 score point, but we assume that that is a prototype device that only packs with standard configuration while on the confference the Xiaomi claimed that their phone has got more than 36,000 score point for bencgmark test.
While for now, another China Unicom smartphone has been test and got the 36,294 score point through AnTuTU Benchmark test, thats the Xiaomi MI3 with Tegra 4 chipset.
In theory this should not be the true level of MSM8974AB processor, after all, is equipped with ordinary version MSM8974 processor models can easily run out of a score of 30,006, after reasonable optimization, China Unicom version of Xiaomi MI3  phone should be got the higher score.