ViVo Xplay 3S smartphone is exposure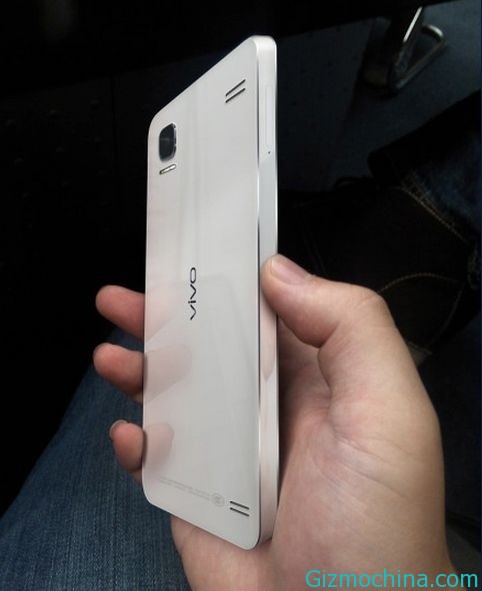 While we've covered the news about the new smartphone from Vivo, is there the Vivo Xplay 3S picture is exposure to the public. Vivo web promotion minister @Yufei Flex finally exposed the real smartphone pictures of new picture, I believe that this is the long-rumored Xplay3S.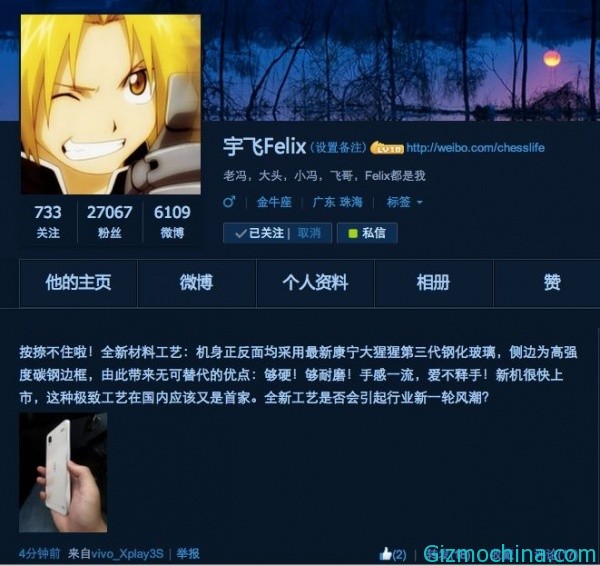 According to @Yufei Flex argument, both sides of the smartphone body is using the latest third-generation Corning Gorilla Glass, the side of high-strength steel frame, the overall body processes is nearly similar with iPhone 4, the resulting harder more wear-resistant body.
In addition, after the shell of view, Xplay3S with an integrated design replaces the previous three-stage, camera , dual speaker position are consistent with the current Xplay, but the rear lights are taking a long-type design, so body looks more beautiful. Unfortunately, this Xplay 3S exposure has not exposed.
The next Xplay3S uses a 5.7 inches 1440P ultra high definition screen, equipped with the most current chip Snapdragon 800 MSM8974AB processor, clocked at up to 2.3GHz, and equipped with a combination of greater professionalism HiFi chip; 5 megapixel front-facing camera with 13 megapixel rear camera combination; and powered by 3400mAh non-removable battery. In addition, Xplay3S will support TD-LTE and FDD-LTE 4G standard double to achieve three Netcom kill.
As for the system, Xplay3S will be powered by Android 4.2.2 based on the depth of customization Funtouch OS, while adding X3 in the highly acclaimed smartwake extinguished screen somatosensory operation.