OPPO N1 CyanogenMod version will be launch on December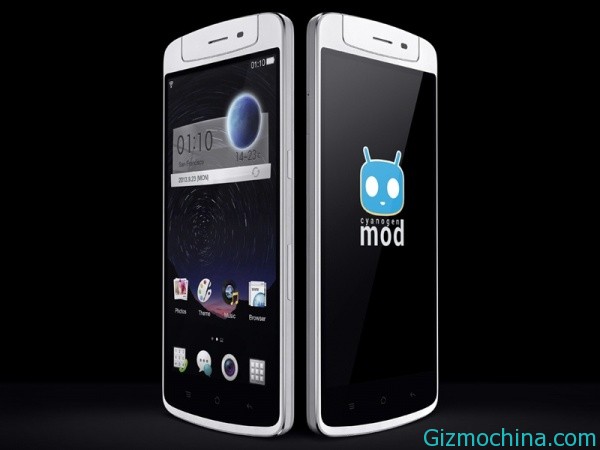 OPPO has been announced on their event at November 8th, that the new OPPO N1 CyanogenMod version will be launched on December.
This is the interesting news since back on September, OPPO N1 camera-centric smartphone is released with 13 megapixel 206 degree rotating camera. This phone has 5.9 inch screen size.
And there is a news that the OPPO N1 will also support by Steve Kondik who built CyanogenMod ROM and OPPO N1 will support by CYanogenMod and ready to release with this ROM.
And this OPPO close working relationship with the CyanogenMod is unprecedented, this is the first time CyanogenMod smartphone manufacturers to develop proprietary CM system.
CyanogenMod team will customized proprietary OPPO N1 operating systems, including support for O-Touch, O-Click Bluetooth remote control, rotate the camera control, and double-click integration with ColorOS including wake screen on/off functions.