Xiaomi Mi3 TD version will be released on Mid-December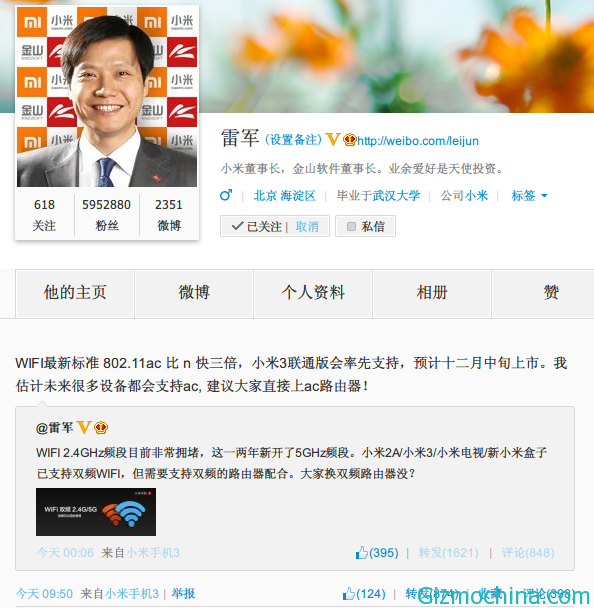 Xiaomi Mi3 TD version already on the market for some time, this Xiaomi for China Unicom version has three time delayed. Today, we have heard through micro-blogging website that the China Unicom version of Xiaomi 3 is expected to released in mid-December.

The phone will supports 802.11ac network protocols. Lei Jun said this morning, the WIFI 2.4GHz band currently very congested, the two newly opened 5GHz band. Currently Xiaomi 2A, Xiaomi 3, Xiaomi TVs, new Xiami box already supports dual-band, but with the need to support dual-band router, you need to replace the dual-band router.
This morning also said that the latest standard 802.11ac Wi-Fi is three times faster than n version model, Xiaomi 3 version will be the first to support China Unicom is expected in mid-December. I guess a lot of equipment will support future ac, suggest that you direct the ac router !"
There are two Wi-Fi standards are 802.11ac and 802.11n, the new standard for the 5GHz band with 802.11ac dual band 802.11N 5GHz meaning is not the same, Xiaomi 3 will be the first support for this band.
The China Unicom version of Xiaomi is the first device that use 2.3GHz Qualcomm Snapdragon MSM8974AB quad-core processor with 2GB LPDDR3 memory. Built-in Sony's 13 megapixels stacked camera, support 1080P HD video capture, the battery capacity is 3050mAh.