MediaTek MT6592 video demo is here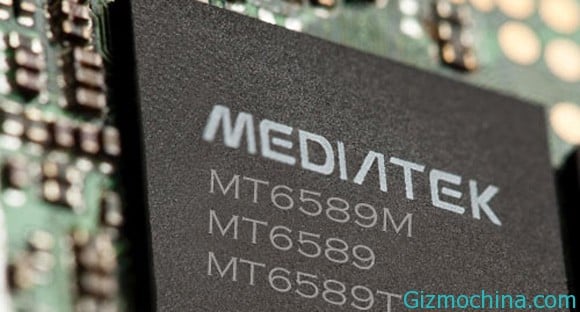 MediaTek will be held the big event in Beijing to introducing the new MediaTek MT6592 processor, this is the first "true" eight-core processor in the market, the event will be held on November 20th in Beijing.

The MediaTek MT6592 processor is the awesome products since this is becoming the firs mobile processor which has "true" eight-core chipset, the MT6592 is powerful hardware and software collaborative computing ability is appreciated by many people in the industry.
According to field data, this chipset has reduced by 40% -50% power consumption when playing H.264 video only competing products, 60-70%, MT6592 fully open high load conditions. While we use the becnhmark test evaluation software functionality consume only 50-60%. The ability to running with low power consumption is also readuce the overheating problems.
The MT6592 chipset is also equipped with ClearMotion intelligent video frequency technology, the frame can be automatically increased to 15/24/30/60 while playing the movie to achieve a more smooth and clear viewing effect, supporting H.265, 1080P GOOGLE VP9 other advanced formats decoding, multimedia capabilities even more powerful; also supports up to 16 megapixel camera; and supports the newest Google Android 4.4 KitKat oeparting system and the Android 4.3 Jelly Bean.
MediaTek MT6592 is a pioneer in high-end product line of products, bringing more powerful multi-tasking capabilities and multimedia experience, other aspects there must be more bright spots of the new features.
Here are the video demo of MT6592 experience :