Zopo Black II ready to hit the market on November 21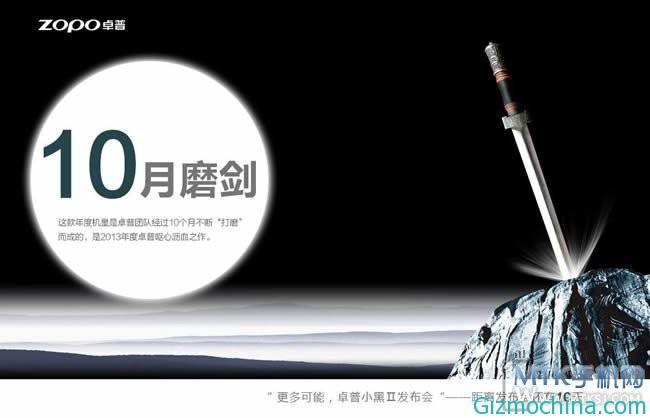 There is a rumor that Zopo is will be launch the new Zopo smartphone with eight-core processor, and now there is a news that Zopo is secretly developed the "eight core smartphone" that's the Zopo Black II.

The new Zopo Black II has officially available through their website and now they ready to release that second generation of Zopo Black smartphone on November 21st.
Zopo has ready to held the conference to show the next generation of Zopo smartphone (it's seems the Zopo Black II smartphone) with the "more likely" as themes of that event. While for now the word "more likely" reflected in where the official has no answer, leave suspense will undoubtedly announced at the press conference, but think of a few days ago Zopo Black is the strongly recomended product, this phone has more ROM to choose.
There is also invitations card exposure, demonstrating the conference to show Zopo Black II smartphone at 13:30 on the November 21st starting at Intercontinental Hotel in Shenzhen. Meanwhile invitations using red and black contrast color, color paint left there, does that mean there will be more black two generations colors? there is also the word "more fun for smart phones, better use".
According to previous news, Zopo Black II may be equipped with 5.5 inches FHD screen, equipped with MT6592 true eight-core processor, the price will be below 2000 yuan, do not dismiss the possibility of different configurations version is available, how the truth only looking forward to the conference publicity.