Vivo Xplay 3S will sports with 3GB of RAM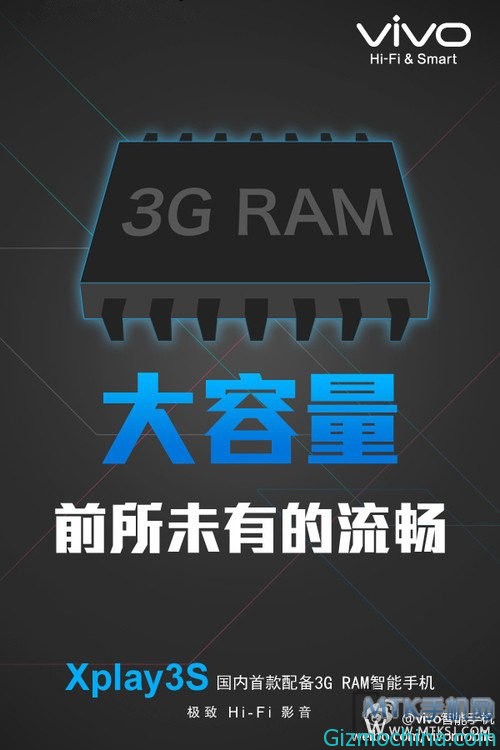 Vivo is now ready to release its new flagship smartphone, Xplay 3S this is the smartphone that has appearance on the 2K screen blockbuster, and now there is another news that the ViVo Xplay 3S is also has larger RAM since the phone packs with 3GB of RAM. ANd this phone becoming the first smartphone with larger RAM on the market today.
From previous exposure, the Xperia Xplay 3S will be equipped with a Snapdragon 800 2.3GHz processor (8974AB version), the screen size may be 5.7 inches, with a resolution of 2560 x 1440 (up to 515ppi), in addition to support USB3.0 interface, support for TD / FDD two kinds 4G network and powered by 3000 mAh battery capacity.
In addition, The new Vivo Xplay 3S design is also has better shape than the previous model, and have a new custom system Funtouch OS deployment, of course, ultimately leading HIFI solutions, Xplay 3S will use the CS8422 and OPA2604 dual Hi-Fi Decoding Chip, more outstanding sound quality.