Huawei is preparing two new Huawei Glory smartphone lineup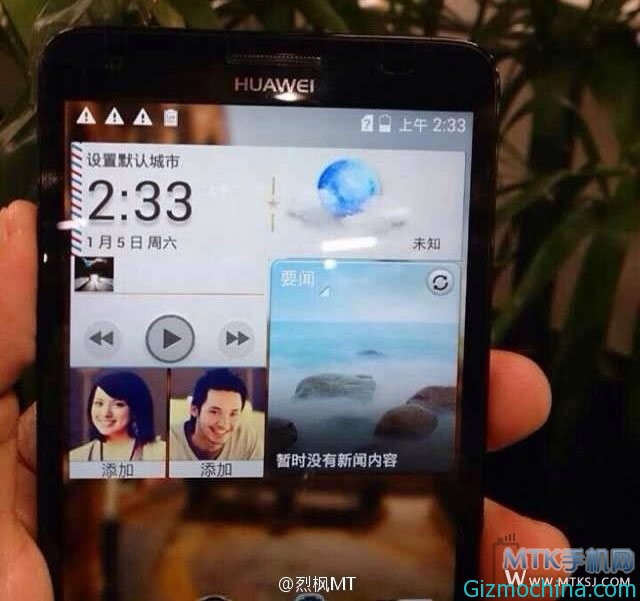 Many Chinese smartphone manufacturer is ready to release their flagship smartphone, the Chinese smartphone vendor; Gionee, OPPO and Huawei have recently indicated that will launch the new products. And we revealed the new Huawei smartphone device recently. Yu Chengdong has show about the new Huawei Glory smartphone, and now we have a leaked picture about those phone.

There is two Glory series smartphone, while the rumors says that Huawei is ready to release fouor series new Glory smartphone lineup. The two products are not identical, but seems those phone is ready to compete with another brand, such as Xiaomi.
According to rumors, the new Huawei Glory smartphone will packs with five inches or so, packs with 1GB of RAM and 8 megapixel main camera. While the other products is packs with 5.5 inches screen size, with 1080P resolution, built-in 2GB of RAM and 13 megapixel camera, and ready to compete with Xiaomi 3 smartphone.
Both new Glory machines are used MediaTe processor, Huawei apparently also fancy MTK mobile processor, using Quad-Core MT6588 or MT6582 choose between the 5.5 inches screen products are equipped with the upcoming release of MTK MT6592 true eight-core processors.
The phone will offers with 799 yuan or around $131 USD price tag, while the eight-core version is offers with 1499 yuan or around $246 USD price tag, Huawei G520 T initially listed for sale 1,399 yuan or $229 USD.
These messages do not have any strong evidence, but this is the interesting information for us.