Huawei is ready to bring Android 4.4 KitKat update for Ascend P6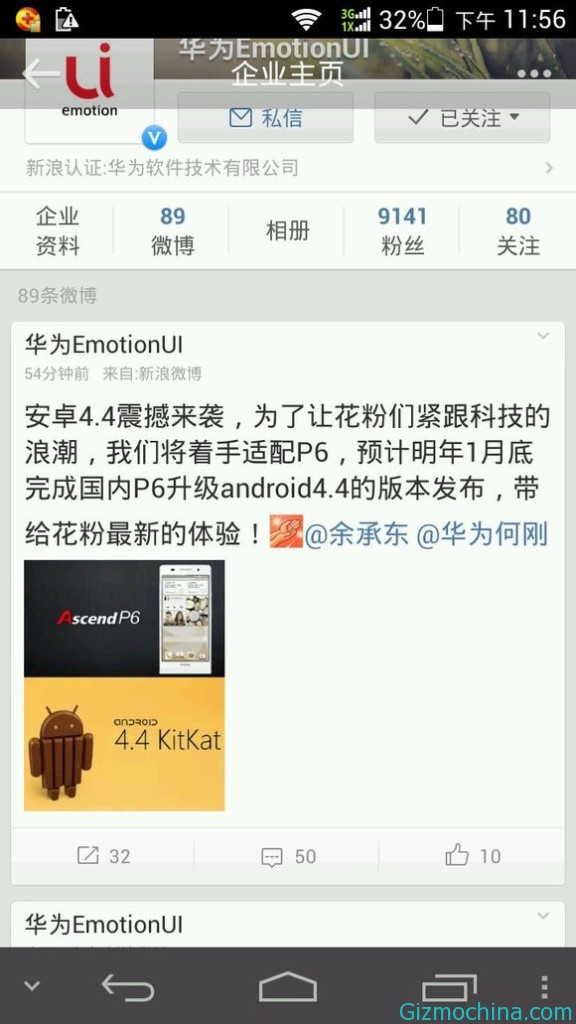 Some smartphone manufacturer is ready to adopt Android 4.4 KitKat update in their products, and now Huawei is also join the party, while Huawei Ascend P6 is ready to get KitKat update in early next year.

In the Huawei's Weibo account, they bring the news that the Huawei Ascend P6 will get the updated to Android 4.4 KitKat in the end of January 2014, and according to Huawei, all the Huawei Ascend P6 device will completely get the KitKat update till January 2014.
For a while now, the Huawei Ascend P6 is running on Android 4.2.2 Jelly Bean operating system, and if Huawei bring the KitKat update, the Ascend P6 will skip the 4.3 update for this phone, and this is the interesting news for Ascend P6 users.
For your reminder, Huawei Ascend P6 is the Android smartphone that had gained the world's thinnest mobile phone with a thickness of just 6.2 millimeters. This smartphone uses a screen measuring 4.7 inches.