GalaPad S6, packs with 6 inch screen as the HTC One Max clone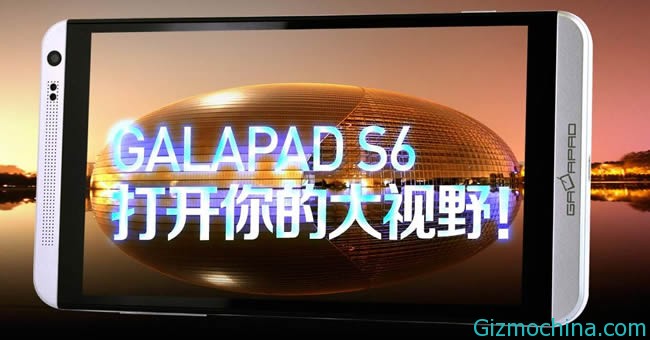 HTC One Max is the one of popular smartphone from HTC, the GalaPad S6 is the one of Chinese smartphone that has similar design with HTC One Max and the phone is offers with very affordable price too.

While the GalaPad S6 has the similar design with HTC One Max but the screen size and specs is different, GalaPad S6 has a screen size of the Samsung Galaxy Mega 6.3 , which is 6.3 inches with a resolution of 720p HD. POwered by MediaTek MT6589 processor quad  core 1.2 GHz processor, coupled with 8 megapixel rear camera and 2 megapixel front facing camera, sports with 1GB of RAM and 16GB of internal memory, there is microSD card support, dual SIM, and packs with 3.050mAh battery capacity, this phone running Android 4.2.2 Jelly Bean operating system.
At the moment we have no details about when the S6 may hit the streets in China or how much it will cost. It is however safe to assume that it will be cheap since that's the point of clones, after all – delivering a similarly looking package to a famous device at a fraction of the cost. You also shouldn't expect the GalaPad S6 to ever be officially offered outside of China.