Apple released iOS 7.1 Beta brings wonderful design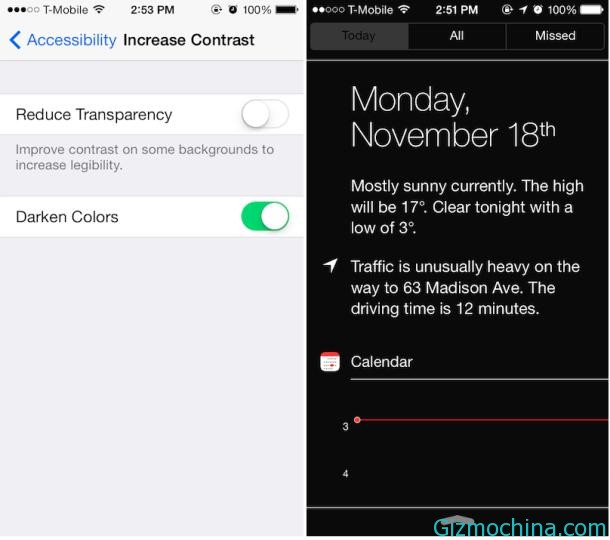 Apple has been released the new iOS 7.1 beta, this new iOS version bring tweak for user interface design so the user can now toggle back and forth between a light and dark colored keyboard, better for use in dark settings.
The new iOS update is offers some bug fix and improve the performance, white the user can reduce the transparent setting, in addition the iPhone 5S user can upoad the "burst mode" picture. Burst or continuous high speed is a shooting mode in still cameras. In single-lens reflex cameras, it allows several photographs to be captured in quick succession by either pressing the shutter button or holding it down.
This update is the new update from previous update that released by Apple a weeks ago, that Apple is already release the iOS 7.0.4 that fix the Fdace Time bug. While for now, this update is only available for developers, but seems will ready to released for whole user, so let's wait and ready to update your iOS.