MediaTek MT6592 beat the Snapdragon 800 chips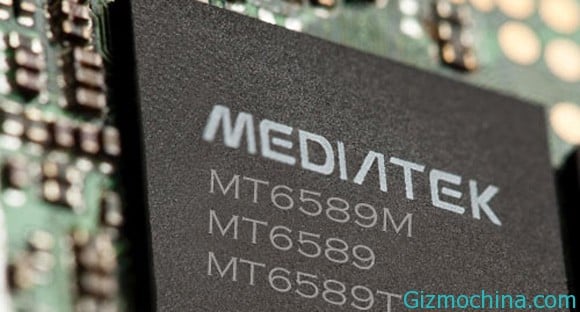 Mediatek has recently launched it's newest product, MT6592 which is referred to as the first true octa-core processor in the world. With the terms of "true eight-core" processors are certainly a lot of waiting for how to review the performance of devices that use them.

Is this chip could eventually disrupt the dominance of Qualcomm with its Snapdragon 800? And we got the result from Antutu benchmark test, it seems this can match the Snapdragon 800 chipset.
With 2GHz clock, the MT6592 got 32.606 score points, this processor is beat the 2.2 GHz Snapdragon 800 chipset as available on Sony Xperia Z1. While at lower clock, exactly 1.7 GHz, eight-core chipset exceeded 29.415 score points. Of course the numbers are not indicative of a major benchmark the performance of a device, but at least we have a good perspective to look forward to the performance of this processor.
Although Mediatek does not mention whether the results obtained from devices with screen resolution of 720 or 1080p, but at least the benchmark results of Zopo ZP998 smartphone, this is the first smartphone that uses the MT6592 processor, the phone packs with 1080p screen gives the figure 28.118 score points.