OPPO is preparing the new R833T Android smartphone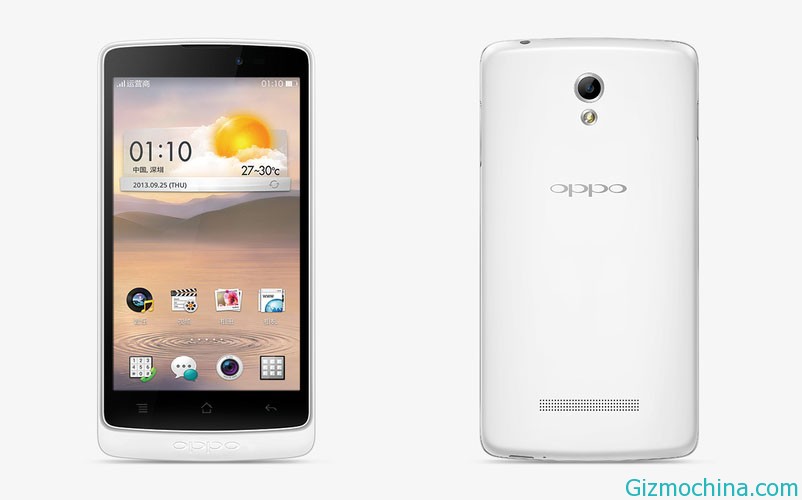 After OPPO has already release the OPPO N1 smartphone as the one of high-end smartphone lineup is now OPPO is preapring the low-end Android smartphone through OPPO R833T smartphone.

This brand new OPPO R833T will packs with a 4.3 inch IPS screen display and it follows a higher end OPPO N1 unit for the Color OS platform.
The new OPPO R833T smartphone brings IPS WVGA with 480 x 800 pixel and offers with $160 USD price. This phone is also powered by 1.3 GHz quad core processor, sports with 1GB of RAM and 4GB of ROM. This phone is also has a Guess Mode as same as the LG G2 smartphone.