Xiaomi is also working on their own 16-core mobile processor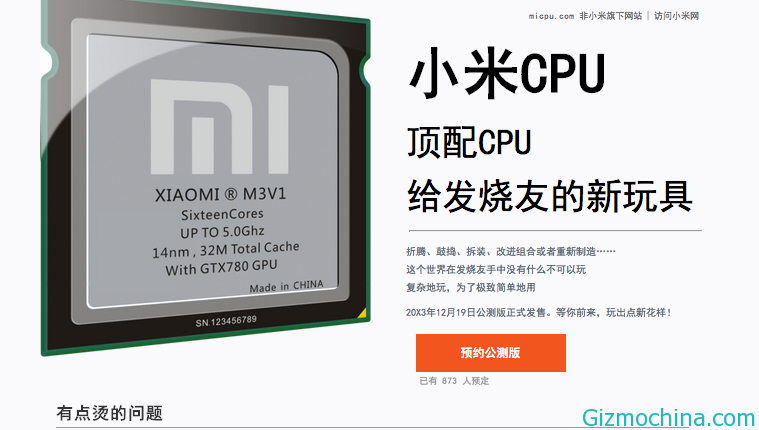 Xiaomi is one of Chinese smartphone vendor, after they sucessfully to lauch Xiaomi Hongmi smartphone, and got the 100 thousand unit of smartphone in just 86 second, is now Xiaomi is working on ttheir own chipset.

According Micpu website, Xiaomi is now working to built their own 16 core mobile processor. There is an image that showing the Xiaomi M3V1 chipset.
The image described that the chipset uses 16 core processor with up to 5.0 GHz clock-speed, built with 14 nm architecture, total 32M cache and reinforced with a GTX780 GPU. This specs is too high for today's smartphone.
According to that information, Xiaomi is ready to announced this processor in December 19th along with the new Xiaomi router product device. If this true, the 16 core processor from Xiaomi is the fastest and highest processor in the world and it's seem will broke the new record in mobile era.
What do ​​you think will really is going to start to produce such a processors? Whether we need something like that on smartphones ?