Heimi, the new Xiaomi smartphone based on Jimmy Lin's son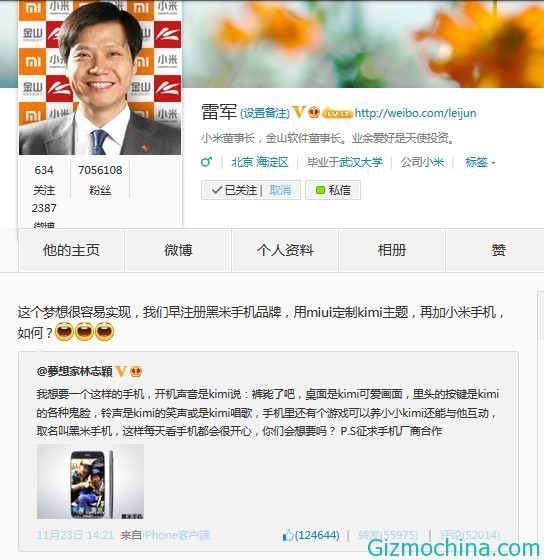 Xiaomi is the popular brand in China, but Jimmy Lin is no too popular outside in Taiwan and China mainland, Jimmy Lin is the Taiwanesse artist and he stated to make special edition of Xiaomi smartphone based on his son, Kimi.
And this responded by Xiaomi CEO, The phone is called as HeiMi (Black Rice) smartphone and wil be running exlusive MIUI that ofers plenty of picture and theme of Kimi. But many Xiaomi fans has contra to this, sync they think this effort is one of the promotional way for Kimi, so what do you think?