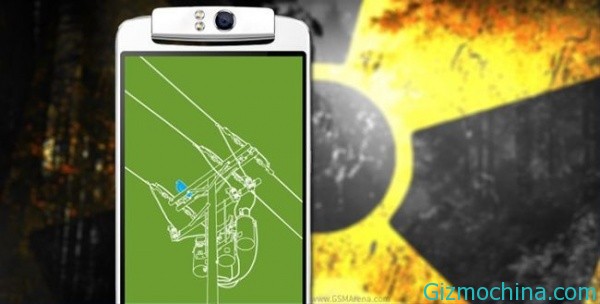 We all know, the larger screen smartphone is always using a high power and resource and the large screen phone is need more power battery capacity, for instance, the Samsung Galaxy Note 3 is offers with 3200 mAH battery capacity. How about OPPO N1?, the OPPO N1 smartphone is packs with 3610mAh battery capacity, that's quite large battery capacity for most smartphone, but how about the battery performance?

OPPO N1 is the camera centric smartphone, you can rotate the camera to take a picture and the back touch are refreshing novelty. Meanwhile OPPO N1 is also a giant screen phone, it is consistent with the current development trend of smart phones today.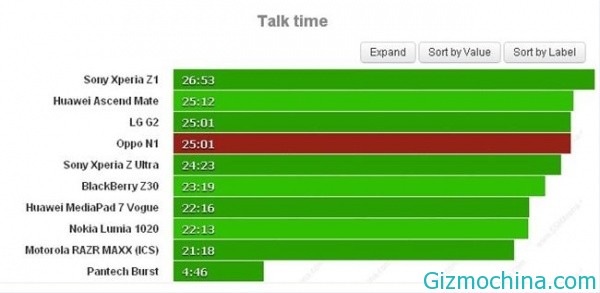 For the 3G talk time, OPPO N1 can be running on 25 hours 1 minutes of continuous talk, this result is quite satisfactory, large battery role reflects very obvious.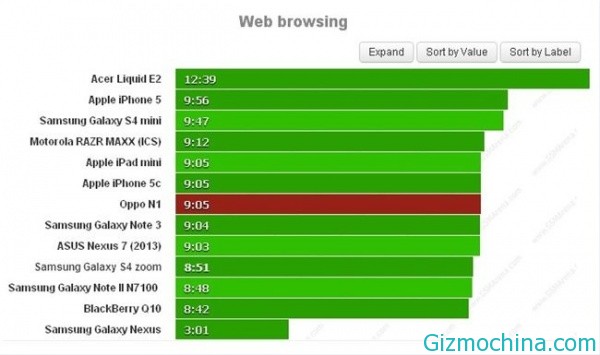 Next is the web browsing test, where the OPPO N1 performance in general, insisted only 9 hours 5 minutes, in the middle level, although the 5.9-inch large screen has a good browsing experience, but will also bring additional power consumption .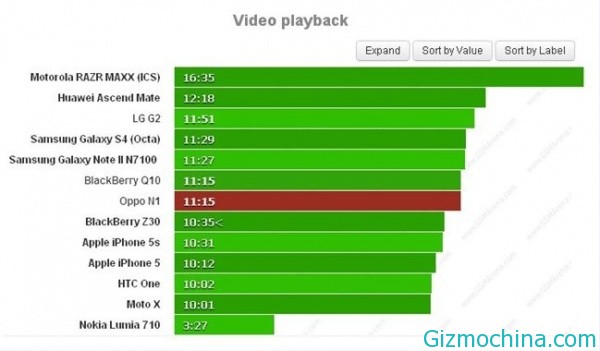 In the video player link, the big screen also some drag, but OPPO N1 performance was good enough, it can support 11 hours 15 minutes of video playback time, although this time behind the Samsung Galaxy Note 3 and HTC One Max two hours, so we can watch the Lord of the Rings trilogy movie using this phone.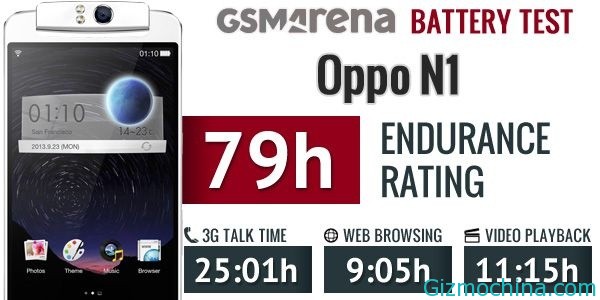 The final endurance test shows that if you perform each one-hour calls, web browsing and video playback every day, then OPPO N1 can persist 79 hours, that is three days without charging it.
We then look at other phones endurance test of time, HTC One Max can persist 81 hours, the Samsung Galaxy Note 3 to adhere to 75 hours, OPPO N1 in 79 hours but also that people can accept, it has the advantage of a large battery capacity, for the regular users who want to call more suitable for use.