ZTE smartphone cover is available with NBA team logo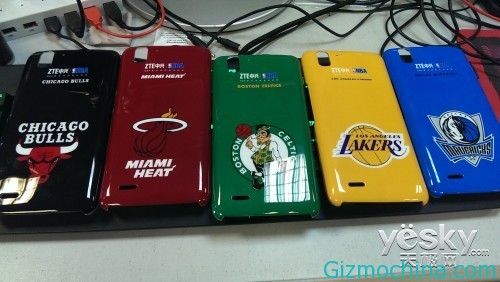 Back to few months ago, ZTE has announced their partnership with NBA and they also built the ZTE special edition smartphone, and now we have a picture of ZTE covers that has NBA team logo on the back.

The covers is for ZTE Memo 5S that available in six variant of NBA logo, such as Chicago Bulls, Miami Heat, Boston Celtics, LA Lakers, Dallas Mavericks and Houston Rockets, the phone cover is available in black, maroon, green, yellow and blue color represent their jersey team for each NBA teams.
Those covers is made for hard plastic rather than a soft jelly case, so this covers will protect the ZTE Memopad 5S from scratch. Unfortunately, there is no informationa about the release date,avaialbility and the price about this accesories.