Xiaomi Mi3 Snapdragon 800 version got 37K score point on benchmark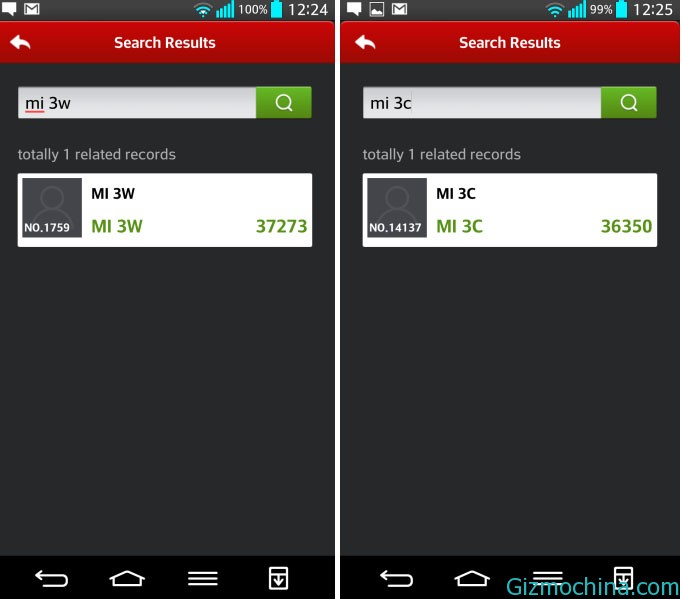 Xiaomi Mi3 is ready to launch, and we have interesting information about those smartphone, the Xiaomi Mi3 smartphone with Snapdragon 800 processor and WCDMA version has got 37.273 score point on AnTuTu benchmark test.

While the CDM version of Xiaomi Mi3 is got 36,350 score points. This phone is compare to another Snapdragon 800-based smartphone, Sony Xperia Z1 and LG G2, bot phone is only got 30K and 33k score point.
Of course this is just a benchmark, but this is the nice information.
Currently Xiaomi Mi3 has already release with quad-core Nvidia Tegra 4 chipset. and the phone is offers with 1999 Yuan, so the Snapdragon 800 version will becoming make new debut soon.