iNew V3 smartphone is exposure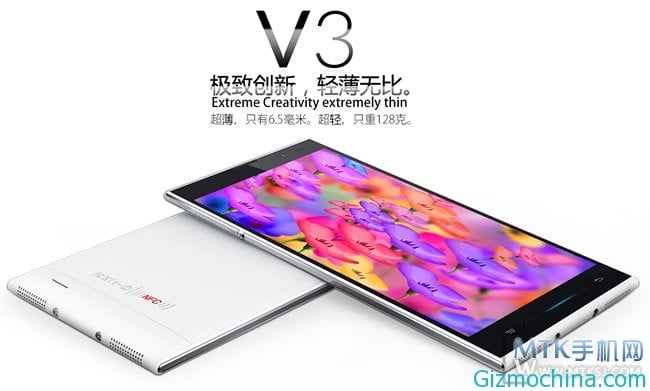 The new smartphone that come from Chinese manufaturer is ready to hit the market, the phone has nice design, that phone is iNew V3. This phone has been appear in Hong Kong electronic Fair a years ago and we predict this phone will be got the attention for the user.

iNew V3 should be one of the beauty products, this machine uses a combination of increasingly popular radius design, the overall shape of the iNew V3 smartphone has acircular nice deisgn with metal frame. The machine design is equally eye-catching details.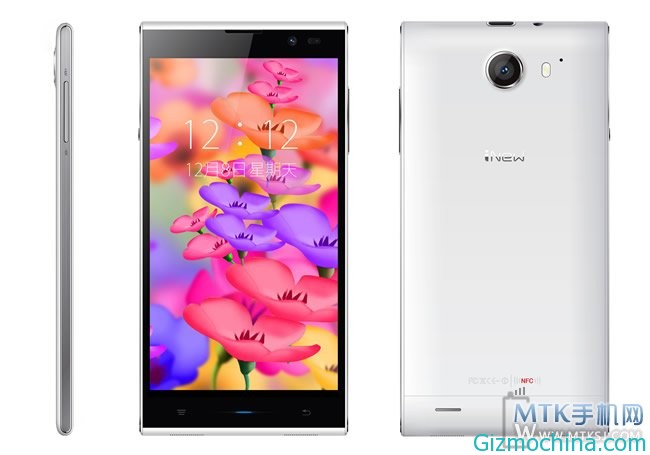 Another great feature of the smartphone design is light and thin, iNew V3 has 6.5 mm body thickness, and has 142.5 x 70.8 x 6.5mm body dimmension, and weighs only 128g, is very rare in both the light of recent weight and thin products. The iNew V3 smartphone is also supports WCDMA + GSM dual card dual standby, extended storage, and also powered by 1,830 mAh battery capacity.
The iNew V3 supports NFC / OTG / WIFI-Display function, the aircraft equipped with electronic compass, gyroscope and other common sensors, less commonly used barometer also equipped with HALL switches and dual noise reduction. The system also has its own characteristics, running on Android 4.2.2 with custom themes, and add a variety of somatosensory functions such as finance empty page / unlock / change screens.
iNew V3 is equipped with a 5.0-inch wide viewing angle (AUO), a resolution of 1280 x 720 pixel, covered by Corning Gorilla Glass 2, data show V3 screen support wet hands, wearing gloves is also sensitive to the touch. Also equipped with a 1.3GHz MT6582 quad-core processo, sportws with 1GB of RAM and 16GB of ROM, Camera, equipped with 13 megapixels Sony camera sensor, F2.0 aperture, and 5 megapixel front-facing camera.