Xiaomi campaign to overseas market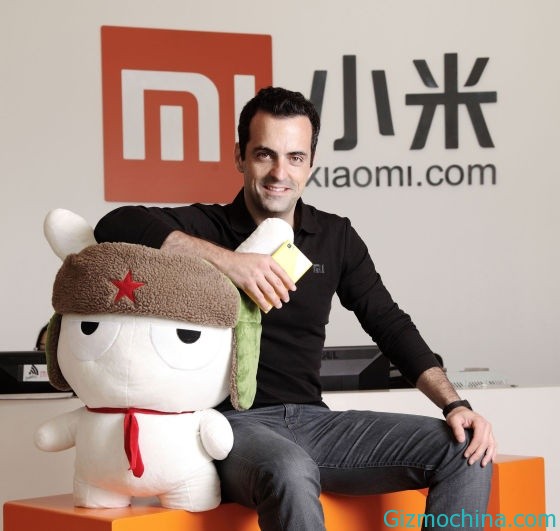 Just shortly after taking office, Xiaomi vice president of global Xiaomi, Hugo Barra said, this best-selling models with start-up companies to succeed in China, hoping to find overseas "rice" to help in the process of international expansion.

Bara served as Google executives quit in October and moves to Xiaomi. He said that in recent months the company began selling mobile phones in China, Hong Kong and Taiwan, next month may also visit the Southeast Asian market, but he did not give a timetable.
Bara said, Xiaomi has a plans to use local "rice" to promote their products and to overcome language barriers and borders. "We have fans all over the world," he said, "We hope to have gained influence in the world."
2010 by the founder of Xiaomi, Lei Jun is still a private company, by virtue of their low-cost strategy to achieve high with huge sales. The company's three flagship Xiaomi price $ 326 less than Apple (554.99, -2.51, -0.45%) and half Samsung's flagship model. Xiaomi received a $10 billion valuation in the latest round of financing, the company expects 2013 sales of 20 million handsets expected.
There's two optional language for Xiaomi device, can be downloaded to worldwide computer.
In order to develop their own fan base, and a fan made of Xiaomi allows users to directly update the operating system is recommended. They free software updates every week. Barak said that this model has attracted 500 million registered users as millet Chinese forum English forum user has more than 10 million people.
He revealed that Xiaomi has a forum in 21 countries or regions outside the Chinese mainland, Taiwan and Hong Kong, China. Some loyal users will not only report vulnerabilities, suggest new features, will help the company to translate the system into the local language.
Barak said that this model is helpful for attracting users. He said that, until the millet mobile phone market in other countries, these fans will be among the first users to help millet publicity, and even become their brand ambassador.
Analysts suspect that this crowdsourcing Xiaomi improvement model in overseas markets to be ineffective, because of the relatively low international market awareness of the company. In recent months, millet began in China, Hong Kong and China Taiwan sell products, but they already have a ready-made Chinese service users locally.
U.S. market research firm Forrester analyst Brian Wang said that overseas "rice" may not be the mainland and Taiwan so much, we can only rely on low prices to attract customers.
Bara said the company may follow the expansion strategy of China Taiwan, which the company largely become an "experiment." They first take orders through the Taiwan site and direct delivery. Followed by the construction of a distribution center, and organized an event, inviting 400 users scene, providing them with software recommendations, also held Kara OK and games and other recreational activities. That activity has been a lot of forum users help.
"We're trying to start a positive future will continue to find ways to actively expand the scale." Bala said. Millet does not disclose sales figures China Taiwan and the long-term sales goals.
Bara said the company will then eyeing the Southeast Asian market, because of the large population there, but relatively close distance of China, it is possible with low-priced handsets to attract high with many users.
Forrester said Brian King, millet may have to adjust the business model abroad, to obtain sufficient profits by raising prices, in order to support the pace of overseas expansion. The company is still maintaining a low profit strategy, hoping eventually with accessories, services and content to make a profit.
Bara acknowledged that overseas promotion is not easy, but he believes that the current model can be applied to overseas markets.