LG Optimus G Pro TD-LTE ready to hit Chinese market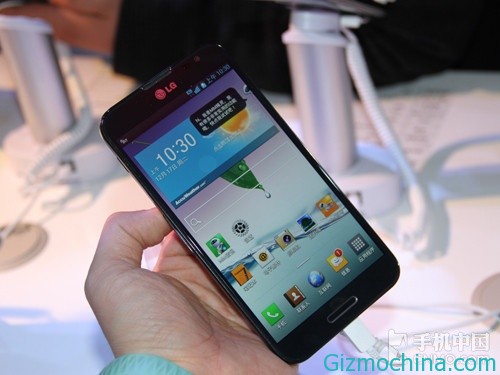 LG Optimus G Pro E985T is the TD-LTE smartphone that ready to hit the Chinese market, since LG and China Mobile is coperaive to bundling the phone for China Unicom subscriber. The LG Optimus G Pro E985T is also know as LG Optimus G Pro TD-LTE.

Using this TD-LTE technology, the user can enjoy the internet speed up to 100 Mbps in their phone through China Unicom network. Aside from the TD-LTE, it also supports TD-SCDMA, LTE-FDD, WCDMA and GSM networks.
The LG optimus G pro E985T has same specs with E985 version, while the difference is only in the network capability. The phone has 5.5 inch screen size with Snapdragon 600 quad-core 1.7 GHz processor. Coupled with 2GB of RAm and 16GB of internal storage, this phone is also has 13 megapixel camera and running Android 4.2 Jelly Bean oeprating system.
Unfortunately, there is no information about the release date and the price of this phone.