Hasee E50 is exposure with MIUI interface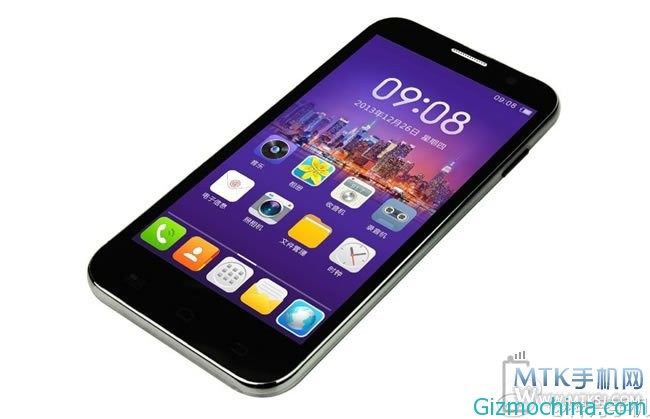 Hasee is one of the Chinese smartphone manufacturer is now ready to release their new Android samrtphone, the phone will has 2GB of RAM and 13 megapixel main camera, the phone is caled as Hasee E50. The leaked picture of Hasee E50 is now appear and awe can see the detail below.
Hasee E50 has common front design, and look like a most Android phone design aspects, using a combination of straight + rounded corner and metalic frame design and there is a metal body on the back cover that's look elegant.
As we mention in the begining of this article, the phone is packs with 2GB of RAM and 13 megapixel rear facing camera, the Hasee E50 is also packs with 5 inch screen sice with 720p resolution through IPS screen and has 16 GB of storage. The phone is also has 5 megapixel front facing camera. Powered by MediaTek 6582 quad-core 1,3 GHz processor and the battery has 2,000 mAh capacity, while the wallpaper has a similar style with Samsung with baloon picture, but the iterface is has bit MIUI taste.
The Hasee E50 phone will offers with 999 yuan price tag, or about $164 USD price tag. The official press conference will be held has been revealed on the December 26th in Beijing Shangri-La Hotel for the new machine, in addition to E50, said that before the 4.5-inch and a 6 in. H45 mysterious new machine will be unveiled.