Comparison Huawei Honor 3C vs Xiaomi Smartphone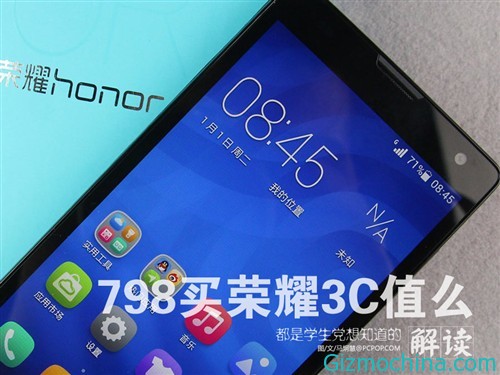 Huawei Honor 3C has been officiallyt release recently, and now this phone becoming more popular since the phone is offersw ith very affordable price for most of buyer. And now we have a special article that show the experience with the Huawei Honor 3C smartphone it's now offer for 798 yuan in Jingdong Mall, the price is about $131 USD price tag.
Concern over the honor 3C conference shoes, certainly the appearance of this phone was particularly "cordial", this guy looks at first glance and red rice is simply a spell ah. 4.7 inches 5.0 inches screen with red rice comparable to, if you either have to tangle with the fraction of an inch difference, small series that fully meet all the students and friends of daily use.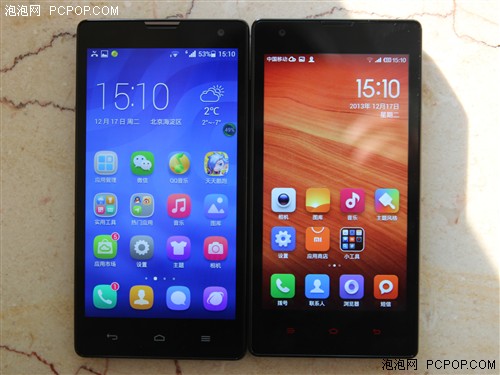 Glory 3C (left) / red rice Mobile (R)
Having a positive screen size problem, we turn it over to see the back of the phone design (or material / design) how. 3C glory back shell is used in the process of glossy piano paint plastic, although under the lights look very a texture, but this is too easy to leave fingerprints after the shell and some oil, I do not know as a member of "the appearance of association" How would you like.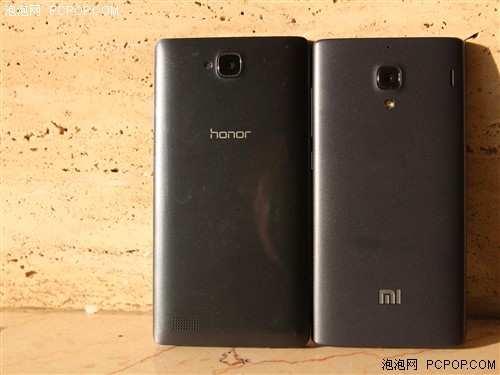 But good is glory 3C can disassemble the rear shell replacement, the official can hope to introduce more different materials, different design styles of the shell for your choice (but to express individuality students patent), and of course the price may be not too expensive Oh. Affordable, practical ability to win over the hearts and minds of the students of the party. Because Xiao Bian also from the "poor white" student party "evolution" from. (Ps: There are five kinds of 3C glory after the shell color options)
Looks about the glory 3C Omo children's sorta believe we already know, and then we talk about the glory of 3C phone then some small details right thing.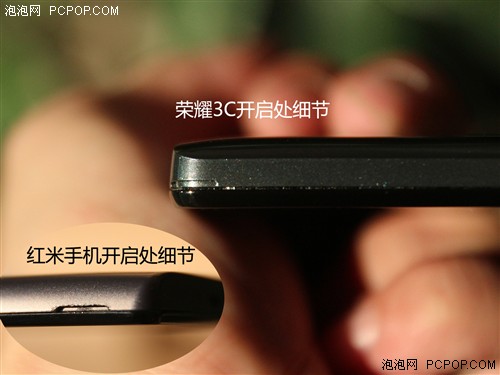 Do Biexian small part I "ink", but the glory of the place is really open 3C cover a lot easier than the red rice, red rice open look at that "scarred" the hole, you know really want to turn red rice is not easy. Xiao Bian boring Baidu "red rice cover open" keyword, want to learn this "Cheats" students can refer to .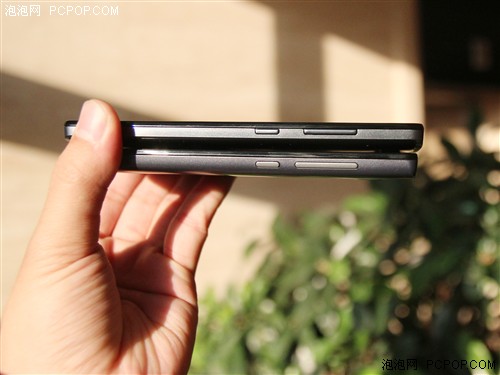 Glory 3C (a) / red rice phone (under), the thickness of the way to see Talia, almost visually
In addition glory 3C design and red rice strange phone keys very similar (you discuss good?), Power / unlock button and volume buttons are designed to increase or decrease the right side of the phone, but in terms of button feedback and comfort point of view, I think that almost two, key solid workmanship, no loosening.
I do not know usually buy a mobile phone focusing on the appearance of children's shoes, you also looks for glory 3C satisfaction Well?
Next we take a look at the practical aspects of the performance of the glory of 3C in how much the budget student party with this phone is not enough of it? We then look down.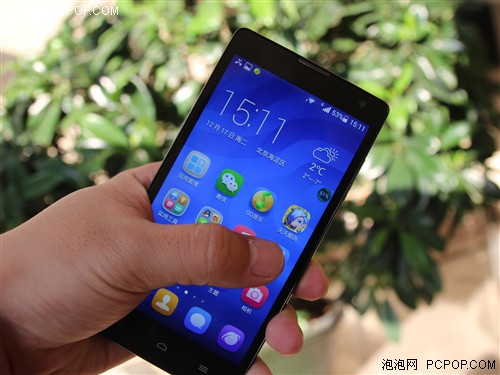 It is recommended that you use both hands glory 3C
The first impression is that the appearance of a cell phone, then the phone is going to say in the overall grip in the palm of your hand. Ah, 5.0 screen size really should not be underestimated, but fortunately, fortunately I was gold man, one hand holding the glory 3C little pressure, but I still recommend that you use both hands to manipulate this phone to avoid ….. ., you should know.
In terms of ease of use and system UI design, small series with some more shots to show it, and red meter is still MIUI V5 conducted a comparison.
MIUI V5
Emotion UI 2.0
Used in the glory 3C is Emotion UI 2.0, the same as the simple single-stage interface, all icons will be displayed on the screen, to find a variety of applications software are very eye-catching. Similarly, in red rice phone too, it seems from complex simplification is the general trend in this regard smartphone.
The system comes with two phones gadgets is not too different, very practical
However, in terms of icons unity, Emotion UI 2.0 slightly less, third-party software after installing some software icon appears and the whole UI style and some illegal, contrast MIUI V5 will still keep the original style icon.
From a practical point of view to use, equipped with Emotion UI 2.0 glory 3C is inconvenient or no fluency and stability of the awkward situation, the system for all to see. Even first-time smartphone you can easily and quickly get started using the glory 3C, I believe this is a lot of care about the effect of mobile phone users end up using valued.
>> Jingdong Mall: price 798 yuan reservation in fiery glory 3C [ Click Direct ]
>> Huawei Mall: send original battery / memory card Huawei Glory 3 [ Click Direct ]
Network support, the glory 3C also dual card dual standby mode, there Unicom and mobile versions, in this regard with the current red rice phones.
I do not know how many students are still standard SIM card (we called kcal), small around colleagues or classmates have already "small card family," the rhythm, and the trend is now also in the development of mobile phones tend to use Small card (Micro SIM cards), 3C glory in this respect, the times seem.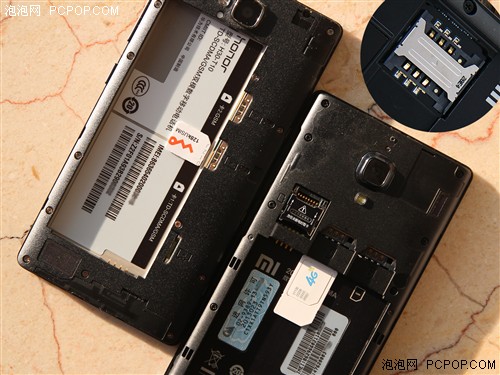 Both phones can be employed if the upper right corner of the picture like a slot design
By comparison, the phone is a bit red rice "nostalgia", perhaps well-intentioned want to win over some reluctant to replace old phone card users. Xiao Bian himself in view, if the slot after mobile phone manufacturers can be designed as millet 2S kind of like it, all types of SIM cards can-take-all, and will not appear broken in the slot of copper tragedy. This is my personal opinion the best way to solve the SIM card sizes.
In practical content Finally, we come to look at the daily glory 3C ability to take pictures. Camera phones now increasingly being valued, and many mobile phone manufacturers mobile phone camera functions as the main selling point of the phone.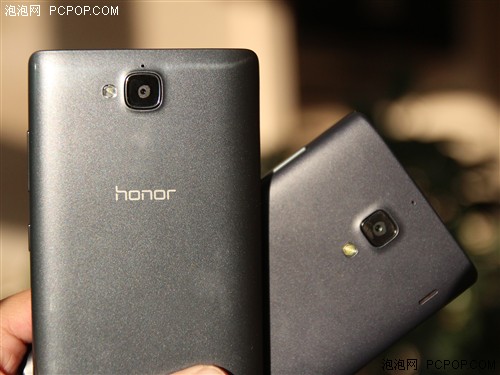 Probably cost constraints, the glory of 3C did not go recklessly camera parameters, but to be effective pixels in a practical 8,000,000 of numbers. But on the phone's main camera aperture with a red rice larger than f/2.0 aperture, the more amount of light into effect when shooting a dark scene will be better. Here 3C show some glory shot with proofs, for your reference, contrast. (Ps: Click on the appropriate image to enlarge)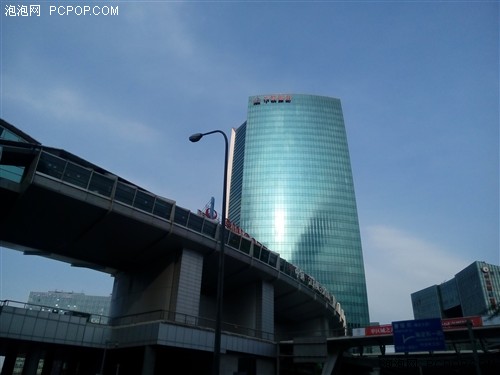 Auto Mode Shooting
Auto Mode Shooting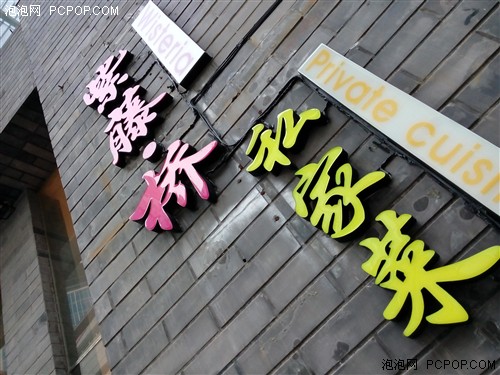 Auto Mode Shooting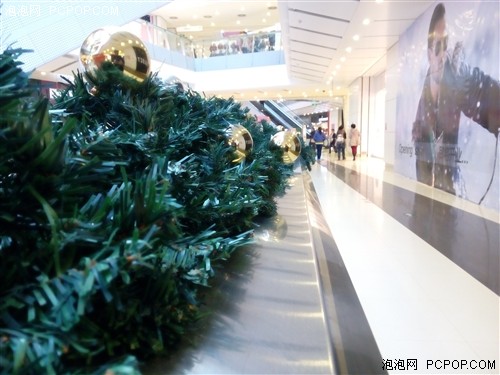 Auto Mode Shooting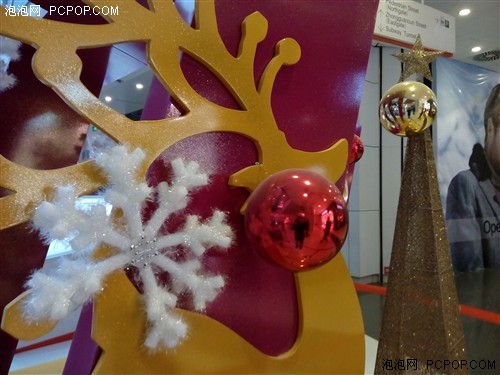 Auto Mode Shooting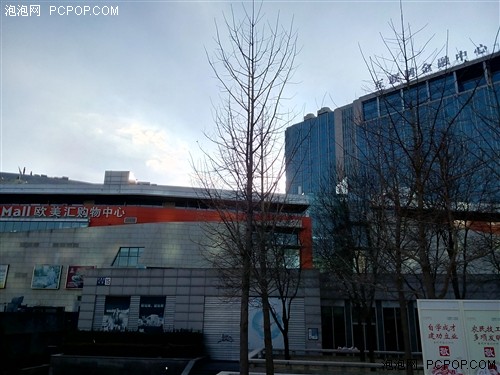 HDR mode on shooting
Very fortunate, no glory 3C blindly put beyond red rice parameters as the ultimate goal, and down to stay in 8,000,000 pixels also did not see where there are bad shot is still very blue sky, near the scene of the depth of field is still good , take some of what WordArt enough sharpness. Less than 800 dollars a phone, I think as long as you are a reasonable man would not have too much going for glory 3C "excessive" demands it.
Finally, a word to the students want to get down to using a mobile phone: Glory 3C, practical enough. (Turnover, although always feel like a slogan and, but I really can not think of another small series of words to describe the glory of 3C.).
Finally, emphasis is also the most difficult to convince mobile performance, the parameters classmates. Maybe you are interested in the clarity of the screen to the glory 3C, perhaps you are right mobile game compatibility, running speed is concerned …… Do not worry, Xiao Bian I will meet you one by one.
3C glory in terms of screen resolution, small series or will it "rival" red rice phone comparison. In the same resolution as 720p environment glory 3C (294ppi) display minor degree less delicate and red rice phone (312ppi), perhaps caused by differences in screen material on the differences between these two phones slight effect on the display .
To determine whether this difference can cause much impact, Xiao Bian also deliberately took the phones asked coworkers, the conclusion is this: our naked eye alone, the display is hardly the phones affect your phone content on visual impact.
However, the full glory of 3C has OGS fit performance technology, or in the phone put out a very eye-catching screen mode. After quenching screen glory 3C border around the screen and the feeling of "integration", but not with full fitting red rice phone technology, the screen has a layer of air because of the reason, reflective stronger.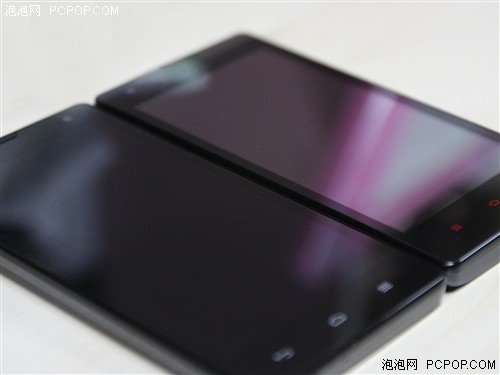 Glory 3C (left) / red rice phone (top right)
Core processor, the phone belong glory 3C red rice MediaTek platform, but the glory of 3C used is MT6582 (LF version MT6589T), although with red rice with 28nm quad-core architecture for the A7, but in terms of frequency has decreased (3C glory clocked at 1. 3G Hz, red rice to 1.5GHz). In the graphics processor, the glory 3C chosen ARM MALI-400 with red rice phones Power SGX 544MP can be considered essentially the same level of graphics core.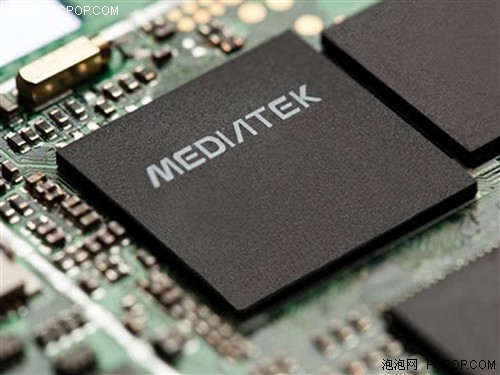 Having said that argument did not know you did not Yuncai, small series or video games offer a few paragraphs measured, we can be more intuitive feel, what differences are not so big that we see at a glance.
There is also a lot of heat problems like the phone to play the hand tour of concern to students and friends, Xiao Bian also tried continuous play "Need for Speed ​​17" about half an hour, the temperature of the back of the phone there will be some increase, but not the kind of very hot feeling. In addition, the data displayed on the temperature gun Xiao Bian also corroborated the argument.
After half an hour the game: the glory of 30.9 degrees Celsius 3C front / rear is 31.3 degrees Celsius
Glory 3C equipped with a 2300mAh capacity mobile phone battery, because small series have not put it in a real environment for testing, and can not give you a very precise life time. However, some of the phone's battery life evaluation before testing experience and microblogging users of glory 3C conducted, the glory 3C under heavy usage charge should be able to reach a frequency of one day, if you do not regularly use mobile phones to play games, watch video, then phone adhere to a day and a half is not a problem.
Finally, the content is still left to run software on a variety of test shots 3C glory of it, the performance of a run of data is numerical aspects of the mobile phone in very extreme conditions, Xiao Bian personally think that this is not a run of great significance, still want to read this article insist on being classmates and more emphasis on practical experience of the phone, so you can have emboldened others to say enough with the glory of 3C in the end, right?
An actual run sub Bunny
Master Lu performance measurement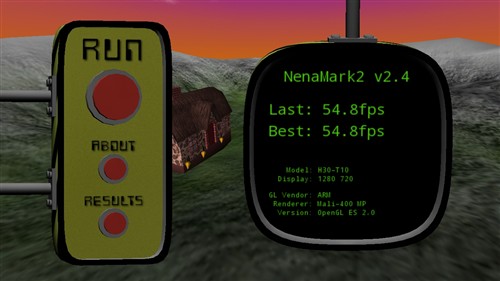 NenaMark2 measured
Article Summary: Through the above analysis of small series of three different types of consumer demand, as well as artifacts and another thousand red rice than after, I believe many students and friends have had this phone for glory 3C very "foot feed." understanding and awareness. As to spend 798 yuan to buy a cell phone so worth it in the end, I think we now have their answer. ■