Nokia Lumia 1320 get certified in China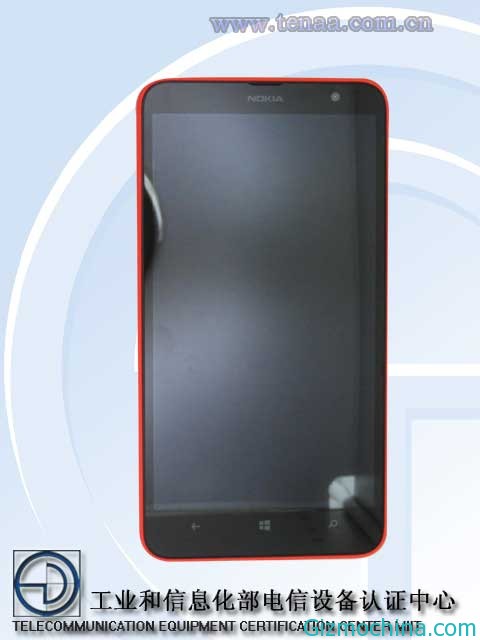 Nokia is ready to release their new phablet device, the Nokia Lumia 1320 in Chinese market, while the Chinese MIIT website has been showing the new Nokia Lumia 1320 phablet device International version ehich is also known sa Public Version in China.

The new Nokia Lumia 1320 is the Windows Phone device that has 6 inch screen size with 720 HD display, the phone ispowered by Qualcomm Snapdragon that can running on 1,7GHz clock-speed and sports with 1GB of RAM.
The phone is also has 5 megapixel main camera and front facing VGA camera , this phone is also has microUSB, FM Radion, GPS, Bluetooth connectivity, 3.5mm audio jack and running Windows Phone 8 operating system.