CynogenMod ROM is now ready for every OPPO N1 smartphone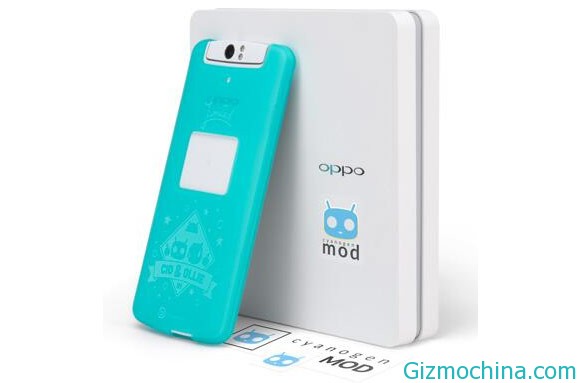 The OPPO N1 smartphone comes with original ColorOS, but now they also ready to get the CyanogenMod ROM since the OPPO company is cooperative with Cyanogen, the one of custom ROM developer for Android device.

While OPPO is also preparing the special edition of OPPO N1 smartphone that powerd by CyanogenMOd ROM as default, but now thr CyanogenMod ROM is available for every OPPO N1 device.
Because the ROM was built specifically for the device, you won't lose access to the handset's more unique features — even the rear touch-panel and the swiveling camera lens.
With those ROM, OPPO N1 will becoming more aceptable for global market and the OPPO N1 has a unique camera feature since this phone is comes with rotating camera lens and remote device.
Here is the tips and trick to update to CyanogenMod ROM (credit :OPPO forums):
// HOW TO INSTALL CM //
To install CyanogenMod just follow these easy steps below.
Please be warned that by installing this you will lose all your data on your phone including installed applications, contacts, messages, but your files will still remain. Make sure to backup your important data!
Copy the file you have downloaded to your N1
Turn off your phone
Boot into the OPPO Recovery by holding down the Power and Volume Down buttons at the same time
Select English in the OPPO Recovery
Select "Wipe data and cache" and wait for it to finish
Select "Install from SD" and browse the file you have previously copied to your phone
Wait for the update to finish and then select Reboot
// HOW TO INSTALL ColorOS //
If you ever decide to go back and use ColorOS again, you can easily do that by following the steps above with a ColorOS firmware.
// DOWNLOAD //
Complete package – Will wipe user data!
Filename: cm-10.2-WPPH50O-n1-signed.zip
File size: 389M
MD5 Checksum: d9f003d458db163ebb252597670677d8
Download: [ CLICK HERE ]