OPPO Find 7 component leaked, showing the detail of the phone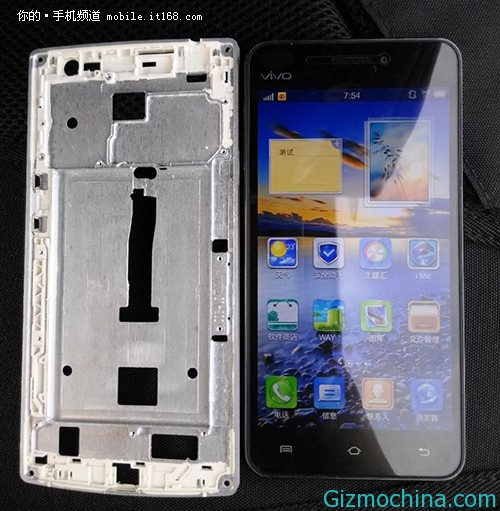 OPPO has ready to launching their upcoming flagship smartphone device after becoming a rumors back a few months ago, is now we have a leaked picture of OPPO Find 7 component.

From the user of social media website, we found that the upcoming OPPO smartphone picture is leaked, the picture is showing that the upcoming OPPO Find 7 is comapring the size with Pepsi can and 100 yuan money.
According to those picture, the size of OPPO Find 7 body will has similar size with the money of 100 yuan but the width of the phone will e longer than Pepsi cans, it's seems the phone will has a big screen but packswith not too high body dimension.
Previously, the OPPO Mobile Communicaton CEO has said that the upcoming OPPO device will has not too large dimension since most of user is always use the phone as one handed operation.
OPPO Find 7 will has 5.5 ich screen size, the resolution is 2560 × 1440, while also equipped with 3GB of memory, support for the panel self-refresh, the display can save up to 26% of the electricity in the static display. Of course, the OPPO N1 is still subject to a high degree of concern, but also unique rotating camera, this product will offers with 3489 yuan price or around $576 USD.