Lenovo N308, All-in-One PC with Android Jelly Bean OS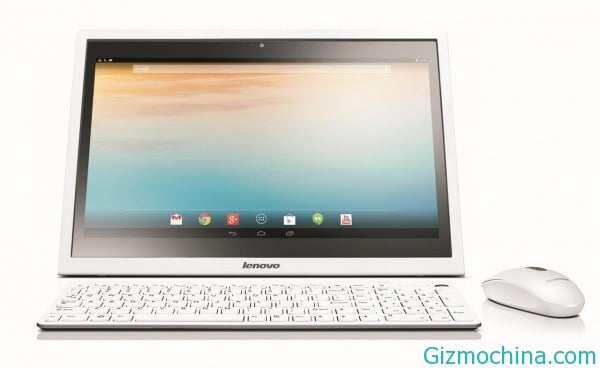 Lenovo back to making the PC market segment. But this time they are trying to embrace the Android enthusiast market with the release of  the Lenovo N308 All-In-One PC.

With a screen size of 19.5-inch HD+ and sports with 2GB of RAM, the Lenovo N308 is already running Android 4.2 Jelly Bean operating system. With the support of hard drive capacity 320GB or 500GB (can be selected as needed), this PC also has Google Play and Amazon Appstore as the major app stores.
Just like a standard PC with Windows operating system, the Lenovo N308 already has two USB 2.0 ports, a microphone port, a headphone port,  LAN port and a 6 ​-in-1 card reader.
To support productivity, the Lenovo N308 also bring AccuType sized wireless full-size keyboard and wireless mouse.
Interestingly, the Lenovo N308 also features a battery that is claimed to stand for 3 hours. So you no longer need to worry in the event of a power outage in your area. Lenovo offers this PC starting for only $450  USD price.
Unfortunately, there is no information about the release date and availability.