Lenovo ThinkPad 8 tablet officially release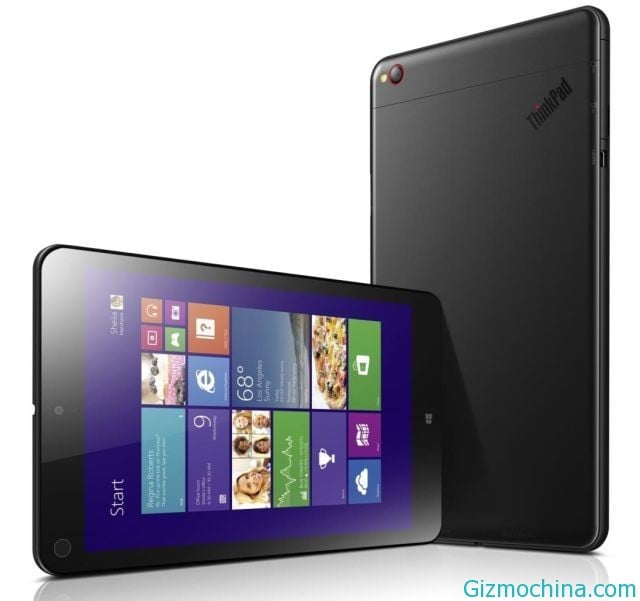 Lenovo is one of the Chinese-based mobile phone manufacturers is now being ramped up sales of its products wich offers a number of new tablet devices, the new tablet is Lenovo ThinkPad 8 Windows tablet.

Lenovo ThinkPad 8 is a tablet device that is run with the Windows 8.1 operating system, this tablet also has a 8.3 -inch screen size with a Full HD screen of 1920 x 1080 pixels resolution.
Powered by Intel Atom Z3700 Bay Trail withh 2.3 GHz clock speed and sports with 8 GB of RAM. Lenovo offers three options in capacities ranging from 32GB, 64GB and 128GB, but this device offers a microSD slot for users who want to add external storage.
The device is also available in two version, the LTE version that has connectivity or WiFi version. Also equipped with an 8 megapixel main camera and a 2 megapixel front camera.
The device is offered with a price of $ 399 USD will be claimed to be able to operate up to 8 hours of use, and readily available in the market at the end of January with a keyboard docking accessories remedy allows users typing.