The new iOcean smartphone is heading to market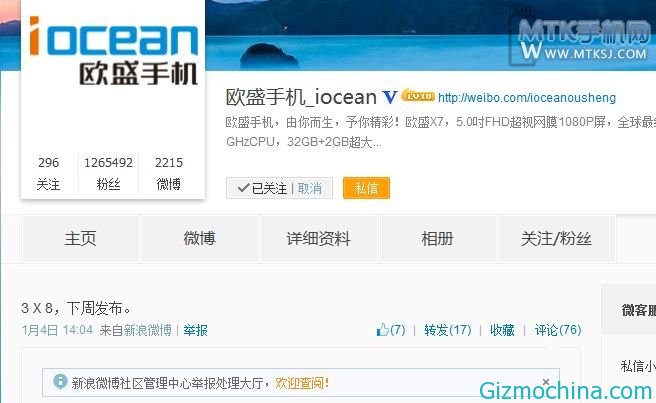 While for now, the iOcean is ready to release their new smartphone, the phone is iOcean X7 HD, but now we have more information that the iOCean is ready to release the new smartphone, the phone will be release within a week from now.

The phone mysterious phone is coming from iOcean, the phone will support dual-card and dual standby and has 3G connectivity, the phones will has a same aspects with X7 HD but the specs will more powerfull.
Some user believe that the new upcoming phone is the iOcean X8, with 6.44 inch screen size, and has ultrea narrow design and the phone has very nice looking design.