Huawei Tron game console unveiled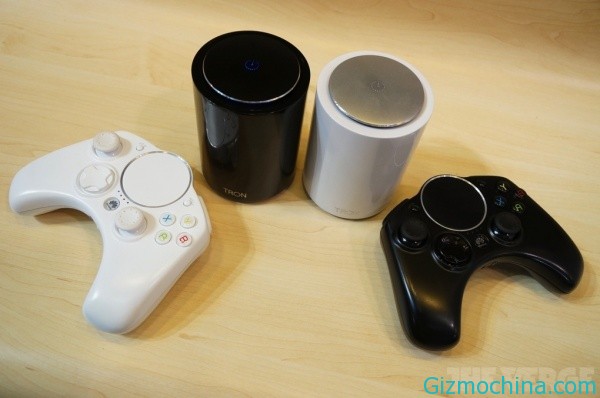 Huawei has revealed a new Android-powered games console called the Huawei Tron at CES 2014, which promises to take the Ouya on at its own game.
In the Consumer Electronic Show (CES) 2014 event, Huawei also launched many new products, including a miniature cylindrical Tron game consoles especially is very eye-catching.

Like the Kickstarter-funded Ouya, the Huawei Tron is a compact micro console that lets you play Android-based games on your TV utilising a custom control pad.
The device is running on Android 4.2.3 Jelly Bean operating system, capable to connect to TV display using HDMI output 1080P HD video level, the internal use of Nvidia's Tegra 4 processor, sports with 2GB of RAM, 16GB/32GB of internal storage, support for WiFi 802.11ac standard and Bluetooth 3.0, the body provides a full-sized USB 3.0 port. The game console is priced at $ 120.
Either directly to the signs pointed OUYA game console from the specification or the selling price of this Tron market positioning, the current host has not been determined when the game officially on sale, but in the live demo of the Red Blade and the zombie shooting game Death Trigger 2, the game has very good handles and fast response to play, the user is also very comfortable to using the joystick.