UMI X3 is confirm to using MediaTek MT6592 chipset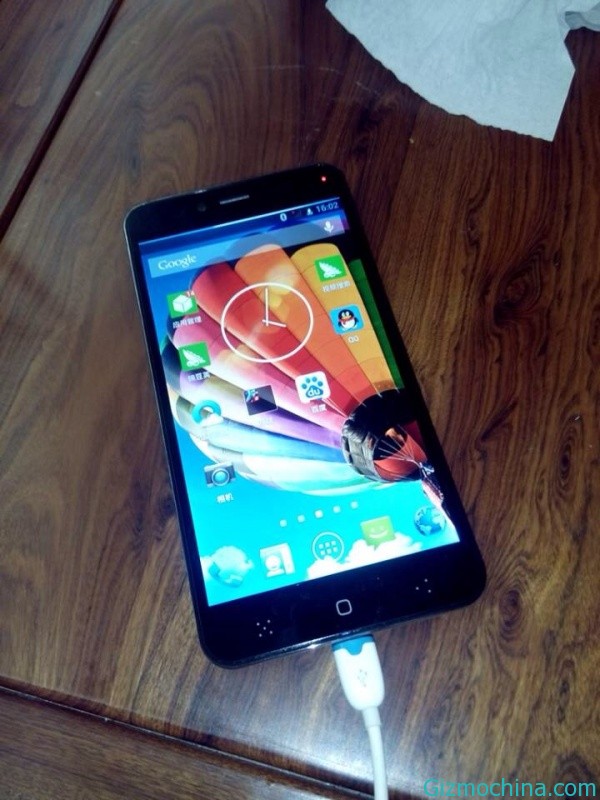 UMI is one of the Chinese smartphone manufacturer is thata ready to release their new flagship smartphone, UMI X3. And now manuf smartphone manufacturer is trying to make their new flagship smartphone using the new MT6592 true Octa core processor.

UMI-made cutting-edge smartphone maker has been create X series smartphone and now they has the latest product of painstaking – UMI X3, that powered by eight-core processor, UMI X3 is also has a great industrial design breakthrough, and now we have a leaked picture of the UMI X3 smartphone picture.
There is a little different betwen UMI X3 and the leaked picture before, the design is very sleek and simple, very sleek body treatment, especially around the back of the larger arc, while holding the grip feel should be good. Pre-information display, the machine uses one metal frame, the border part  is also made from metal, silver-white sides caught in the middle of black and white color is very noticeable texture. Also now officially confirmed the excellent meter thickness of only 7.3 mm, powered by 3150 mAh battery capacity, and CROSS C1 as with fast charging capabilities.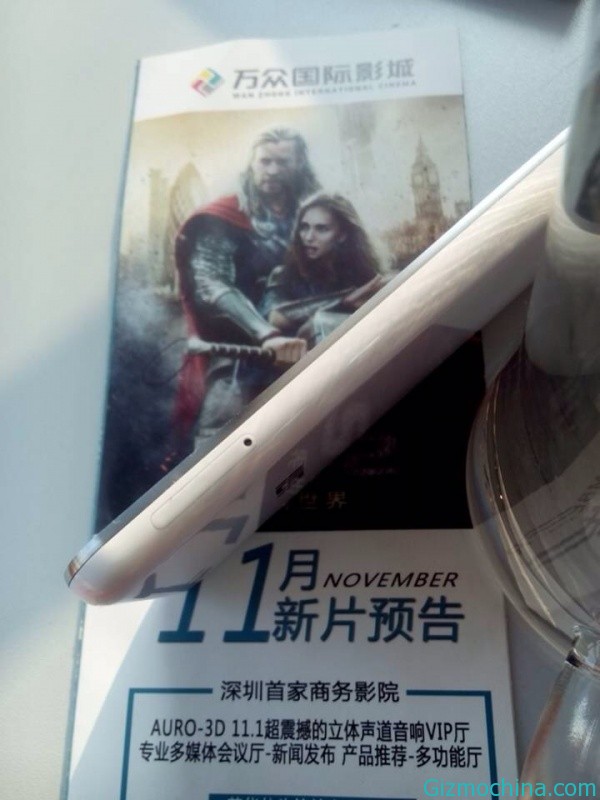 It is worth mentioning that the exposure of the real machine spy out also leaked a lot of content, details of the aircraft deal in place, the camera is almost flush with the body, equipped with a dual- flash ; placed on the right side of the fuselage and volume keys power button design is very reasonable, both on the lower position, it is convenient to be able to press one-handed operation; similarly equipped with LED lights to inform the notification such as unread messages, etc. are charging different color tips.
According to knowledgeable sources, quality UMI X3 will use LG 5.5 inch screen LTPS (low temperature polysilicon) technology displays, LTPS technology not only has a high viewing angle screen, and higher brightness, color should be bright, the screen has 1920 x 1080FHD resolution using mainstream rate and full fitting process, however, because the spy shot blurred, can not reflect the specific display.
Together with previous exposure news shows, excellent UMI X3 may pioneered support TD + WCDMA 3G dual standby dual version, the use of high-frequency version of the MT6592 2.0GHz eight-core processor, sports with 2GB of RAM and 32GB ROM, the phone is also has 14 megapixl camera and has NFC support, OTG fuction and sensor.
so we have to wait until UMI officially release their new UMI X3 or XIII Android samrtphone, and we will give you the exact information, so stay tune in this website… 🙂