ZTE HotSpot Projector show at CES 2014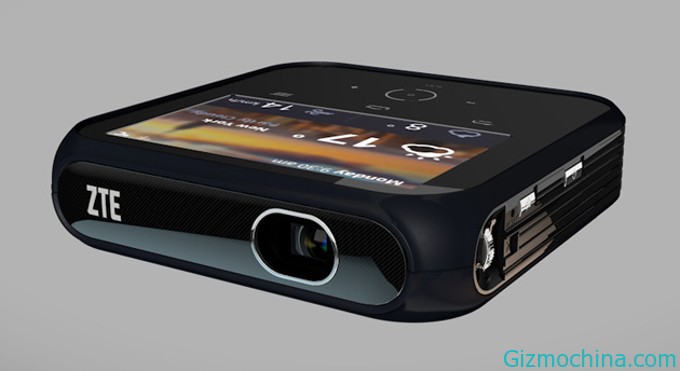 As we mentioned before, ZTE is ready to join at CES 2014 event in Las vegas, and now we have a detail picture and specs about ZTE HotSpot Projector.

ZTE is known as the phone maker, but now ZTE is also develop a new digital projector that called as ZTE HotSpot Projector. The device is not a regular projector since that capable to becoming a hotspot router that can handle eight user at the same time. That has 4G LTE network and running on Android OS.
As a projector, the device is capable of projecting video and images up to 120 inches of several different inputs. There is a Bluetooth input, which supports 1080p HDMI and USB slots-A, as well as a headset jack and an audio output.
The whole dimensions is 120mm x 120mm x 28.5 mm also uses the Android 4.2 operating system. There is a 4 inch LCD screen 480 x 800 pixels that facilitate the operation of the projector.
Tech Specs:
– Size: 4.7 x 4.7 x 1.1 inches.
– Weight 14 oz
– Support image size up to Full HD 1080p.
– Zooming within 3 meters (120 inches).
– 100 lumens brightness level
– 1000:1 contrast ratio
– Operating system Android 4.2 Jelly Bean.
– 4-inch LCD touch screen with resolution of 480 x 800 pixels (233 ppi).
– Support WiFi 802.11 b / g / n.
– Use as a 4G LTE Hotspot tethering with 8 channels simultaneously.
– 5000 mAh battery
– Will be available in the United States by 2014.