Steve Wozniak : Xiaomi is good to break US market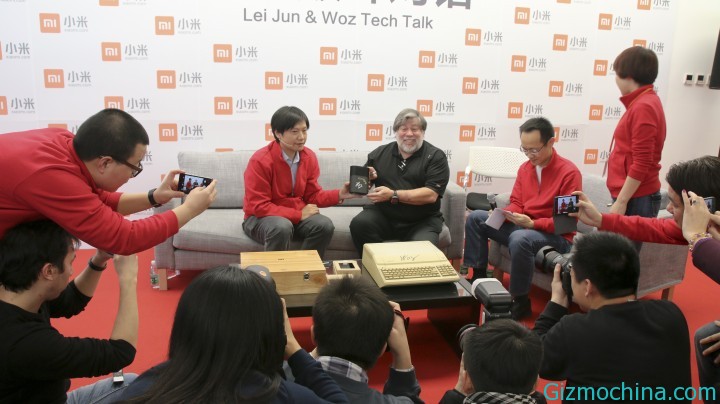 Apple's co-founder Steve Wozniak is visit to Xiaomi headquarter and meet with Xiaomi CEO, Lei Jun, they sat side-by-side and interview in Lei Jun & Woz Tech Talk event.

Woz is being in China to promote Tesla Motors, which sets to enter Chinese market next month, and Woz rode the Tesla cars Model S to Xiaomi headquarter.
Woz is also use a Xiaomi Mi3 smartphone, "I'm playing with mine. I like it so far. I'll tell you if I have problems," Woz said. "Xiaomi has excellent products. They're good enough to break the American market."
Lei Jun and Woz never spoke directly face to face like that bfore, likely as a result of the language barrier between the two of them. Lei Jun never speaks in English publicly, and Woz doesn't know Chinese. Still, it seemed as if they had never even met before as they each took turns answering the interviewer's questions.