OPPO Neo heading to Indonesian market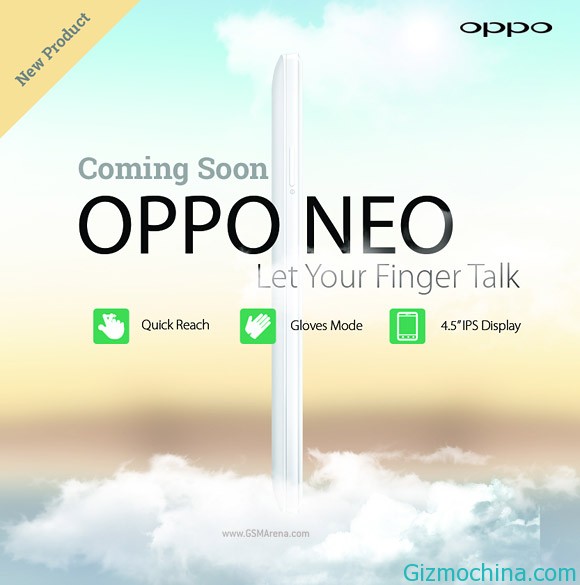 OPPO is now preparing their new smartphone, the phone is called as OPPO Neo. As we know OPPO Neo smartphone is the basic phone.

The upcoming OPPO Neo is heading to Indonesia market since we found the teaser image from OPPO Indonesia fans pages.
The OPPO Neo will packs with 4.5 inch screen size that uses IPS LCD screen display, interestingly the screen can touch while the user wear a gloves. But we don't have any information about the screen resolution.
According to traser image, the upcoming OPPO Neo will has Quick Reach features, this is te OPPO's gestures that trigger to launch apps or command using gestures.
While the teaser images is heading with the word "Let's Finger Talk", that's mean this phone iwll comes with gestures and swipe command using your fingers.
Unfortunately, there is no information about the price and the release date, but we assume that this phone is for entry level or mid0-end smartphone in OPPO smartphone lineup.