Tim Cook going to China for iPhone launching event by China Mobile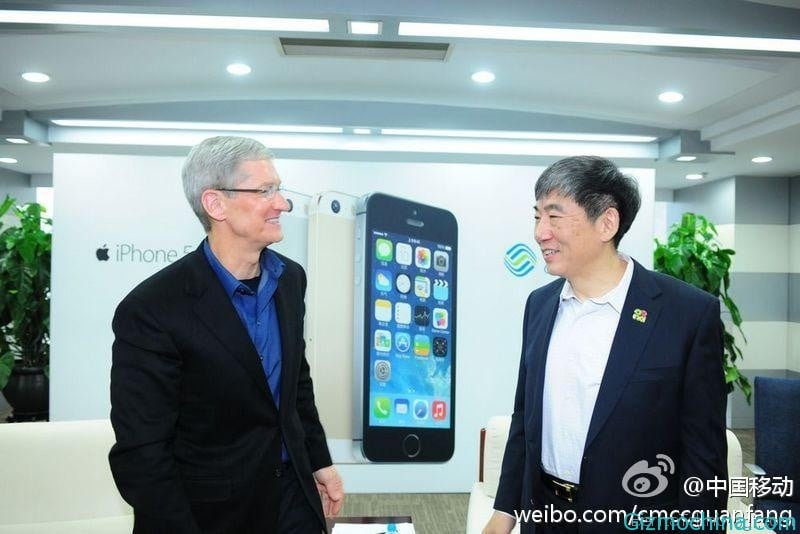 China Mobile seems to be a privileged partner for the Apple. Not surprisingly, Apple's CEO, Tim Cook also took him to attend the official launch  of iPhone 5S and 5C in  China Mobile.

China Mobile also directly upload some photos to show the arrival of Cook through the company's official account on Sina Weibo social networking. Visible in the photo, Cook stood by side with China Mobile chairman Xi Guohua. In pre order service, China Mobile said that there have been as many as 1.2 million units is already ordered by consumers.
Cook has been in China for one week. Previously, replacement CEO Steve Jobs said that he was very optimistic. Especially when China Mobile is the world's largest phone provider with a total amount of 763.3 million subscribers.