Coming soon, Huawei Ascend G6 lower than P6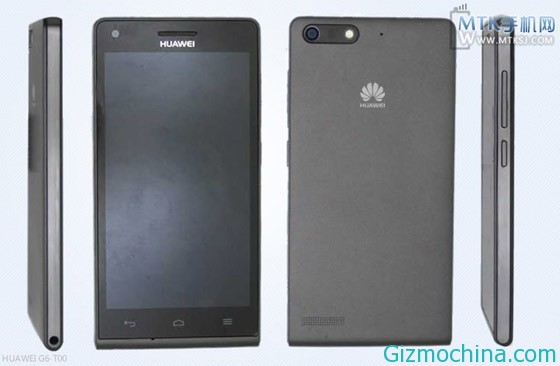 Huawei seems ready to release their new smartphone, Huawei Ascend G6, while this phone has a similar body design with Ascend P6 but the new G6 specs is lower than Ascend P6.

This phone is develop bu Huawei to following the new stratgey between premium and low-end, this marketing strategy is also doing by Apple with iPhone 5C, and Motorola is also doing the same thing with Motorola Moto G, And now the Ascend G6 coming from Huawei.
As we mentioned on the begining of this article, the Huawei Ascend G6bwill has lower specs, this phone is also has lower resolution qHD screen (540 x 960 pixels), the processor is slower too, with MediaTek's MT6582 quad-core chip clocked at 1.7GHz, while the P6 is sports with 2GB of RAM, this G6 phone is aonly has 1GB of RAM.
Coupled with 8 megapixel main camera and 5 megapixel front facing camera, the Huawei Ascend G6 is working for TD-SCDMA network, making it compatible with China Mobile's 3G network.
The phone is running on Android 4.2.2 Jelly Bean operating system and running their own Emotion UI 2.0. There is no information about the price and release date so we have to wait.