Nokia Lumia 929 available in China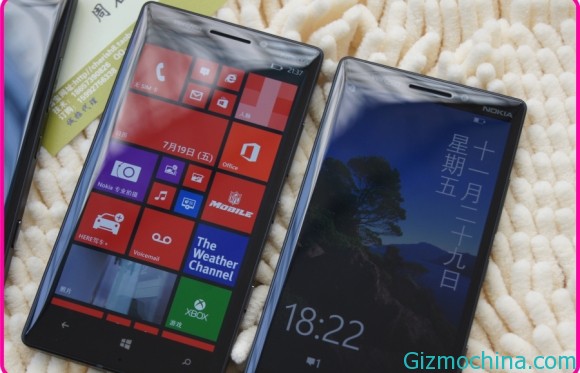 Although Nokia not yet officially announce about the new Nokia Limia 929, but now there is a Nokia Lumia 929 in Chinese market.

Nokia Lumia 929 is now available in TaoBao store and offers with 3800 yuan or around $628 USD price tag per unit. The Lumia 929 is the one of Windows Phone device that ready to release by Nokia soon.
Nokia Lumia 929 is powered by Qualcomm Snapdragon 800 SoC processor, sports with 2GB of RAM and 32Gb of internal storage, there is also memory card slot and has 5 inch screen size with 1080p display. This phone is also has 20 megapixel PureView camera on the back.
Here is the pciture of Nokia Lumia 929 that appear with Verizon Logo, it's seems that phones will work for Verizon network.