The three new Meizu MX4G device is leaked.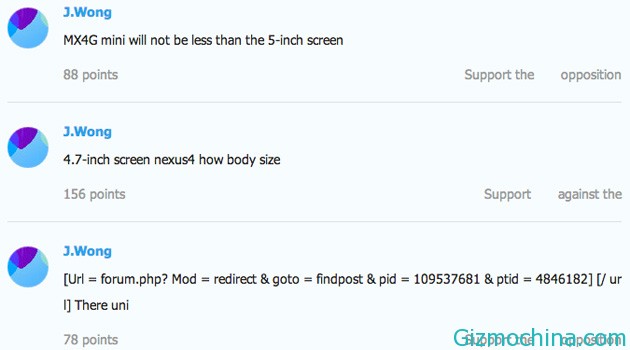 The one of Chinese smartphone manufacturer Meizu is now ready to hit European market, and now we have a leaked information about the three new Meizu MX4G devices.

The new Three Meizu MX4G series are Mini, Uni and Pro series, those device has teased by the Company's CEO Jack Wong.
While for now we only has the leaked information that the Mini version will has 5 inch screen size, while the other model will packs with 5,5 inch screen size with  2,560 x 1,536 display.
The MX4G series may not ship for a long while; Meizu tends to launch flagships later in the year. Even if that's true, we suspect that many will like knowing what to expect so far in advance.