The next-gen Nexus phone may produce by Lenovo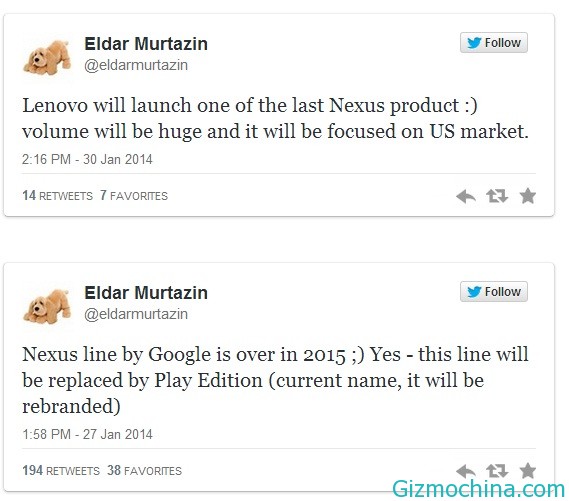 Lenovo is a company that has just already acquire Motorola from Google. From the same company this is the next generation of Nexus devices are likely to be manufactured, and it is said that the device will be the last of the Nexus family.

This information was revealed by Russian blogger, Eldar Murtazin, who is known to have a good reputation against similar rumors.
Murtazin predicts that Google will remove the last line after the Nexus device was released in 2014. Furthermore, these lines will be replaced by the edition of Google Play.
He also added that the last generation of Nexus will be manufactured by Lenovo to be present in large enough quotas and focus on the American market.