MediaTek is ready to compete with Qualcomm in high-end processor market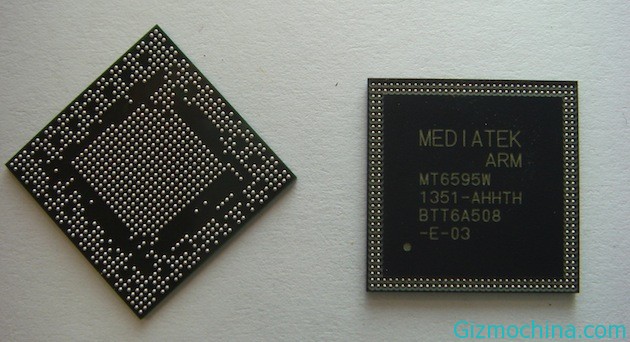 The one of Taiwan chipset manufacturer, MediaTek has been get a big wave this year, after they successfully to produce "true" octa-core processor, and now MediaTek is ready to make a new processor.

MediaTek is ready to start sampling a new octa-core high-end chipset that consists of four 2.2-2.5GHz A17 cores and four 1.7GHz A7s, and comes with a Rogue PowerVR Series6 GPU to take care of any graphical needs you might have.
The new MediaTek processor is MT6595 that using core ARM Cortex 17 that already areleased officially. And it's new chipset is using big.LITTLE architecture inside.
The new octa-core processor is built from four core of ARM Cortex 17 with 2,2 – 2,5 GHz clock-speed, and four core of ARM Cortext A7 with 1.7Ghz clock-speed. The device with these processor can recording and playback of 4K2K video. MediaTek is also claimed its octa-core solution will be faster and more power efficient than Samsung's Exynos chipset.