Huawei Ascend Y530 hits UK market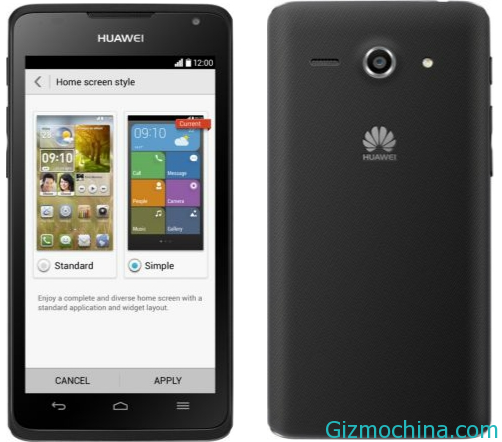 Huawei is now busy for preparing Mobile World Congress (MWC) 2014 event in Barcelona, but they now already release their Huawei Ascned Y530 smartphone in UK.
Back on January, we've covered the news about this phone that release in Germany on March. But now the phones is already availablein UK market for £149.95 or around $250 that offers with SIM-free. The price is compete with Motorola Moto G that offers with only £139.95.
The Huawei Ascend Y530 is the interesting device since packs with 4.5 inch screen size with 480 x 854 pixels resolution, coupled woth 5 megapixel rear facing camera and VGA front facing camera, powered by dual-core 1.2GHz Snapdragon 200 processor, sports with 512MB of RAM, and 4GB of expandable internal memory.
The interesting thing on this phone is, Huawei brings new interface that more user friendly, that's called as Simple Android Interface that show more accessible large menu rather than standar Android user interface with small icon.
According to the news, this phone is also available for world wide customer in the near future, so let's wait.