Huawei video teaser for MWC 2014 event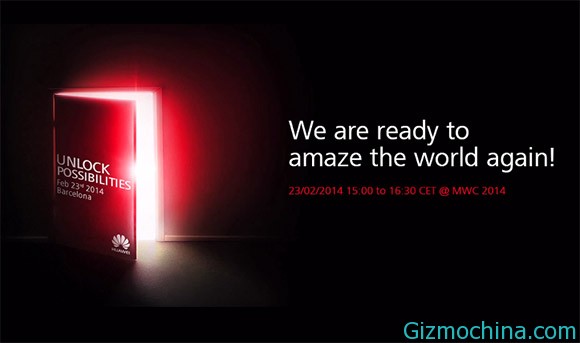 Huawei is also heading to Europe for Mobile World Congress 2014 event, and now they has a teaser video that showing the mysterious device that ready to unveiled at MWC floor.

As we mentioned before, Huawei seems ready to release their new tablet device, that's the new Huawei MediaPad X1 that has 7 inch screen size and powered by Hisilicon 910 Kirin quad-core processor chipset. This phone is also running Android 4.2.2 Jelly Bean OS.
And the other device is the Huawei Ascend P7 smartphone, this is the flagship smartphone from Huawei and sucessor of the Ascend P6. This phone will sports with 5 inch screen sice and powered by HiSilicon 910 chipset, sports with 13 megapixel rear facing camera and 5 megapixel front facing camera, as mentioned on the video below, the device will has larger battery capacity and this phone is powered by 2,460 mAh battery capacity.
here is the Huawei teaser video that shows their products through Apple Siri features, and Huawei says "Samsung" but the Siri answer "Not Samsung device". LOL 😀