Lenovo Yoga Tablet 10 HD+ is unveiled at MWC 2014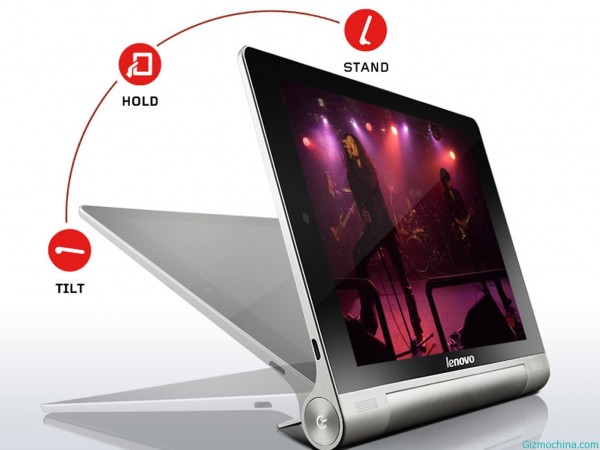 Previously, Lenovo has released the Lenovo Yoga 8 tablet, that's the Android tablet device which powered by MediaTek processor and loaded with screens that are not so sharp, but now Lenovo has released the new Android tablets are more powerful, that's Lenovo Yoga tablet 10 HD+.

From the name we can guess that the new tablet device has comes with a 10-inch screen display and is equipped with HD+ or High Definition Plus display which is sharper and clearer than predecessor.
Lenovo Yoga tablet 10 HD+ has a span of 10.1-inch screen and comes with a quad-core Snapdragon processor that is more powerful, the screen has a resolution of 1920 x 1080 pixels so that the tablet can compete in the market with other tablets such as the Nexus 7 and Kindle Fire HDX.
Just like previous versions Yoga tablet device, the new Android tablet also has a kickstand that can sustain tablets stored in a variety of positions during use.
Here are the specs of the Lenovo Yoga tablet 10 HD+:
Screen size : 10.1 inch HD+ ( 1920 x 1080 pixels )
Processor : Qualcomm Snapdragon 1.6GHz quad – core processor
RAM : 2GB / ROM : 32GB via microSD card supports additional slot
Operating System : Android 4.3 Jelly Bean ( can be upgraded to Android 4.4 KitKat )
Camera : 8 megapixel and 1.6 megapixel (front)
Battery : 9,000 mAh