Lenovo release the DOit Apps for selected Lenovo smartphone and tablet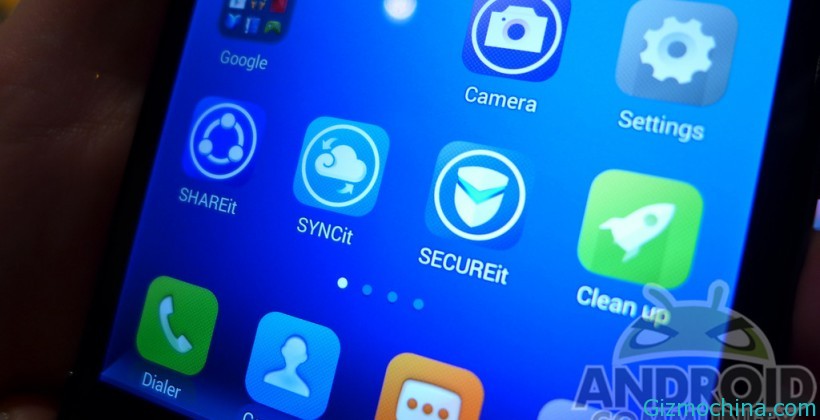 At the Mobile World Congress 2014, Lenovo has announced the premium application which designed to assist and facilitate users to share, synchronize, protect and organize information valuable in their smartphones and tablets devices.

The DO It Series apps consists of five important applications that address to the major problem of mobile phone users, the services are :
ShareIt – instantly share information among multiple devices without having to pay the cost of network
SecureIt – accelerating and securing devices from viruses and malware.
SYNCit – backup and restore contacts, SMS messages and call list
SnapIt Camera – presenting the varied camera app with burst shooting mode
Seeit Gallery – allowing creative editing one touch and efficient setting photo
ShareIt allows users to share pictures, videos, music files, documents, contacts, and even application on their device with another device or group of device . Shareit transfer information wirelessly between devices. Moreover, file sharing can occur even without Bluetooth, phone network, or Wi-Fi networks are active nearby. Simple users can connect directly to wear the Wi-Fi radio on their device (40 times faster than Bluetooth ). ShareIt does not only work on Lenovo's smartphones and tablets, but also works with iOS devices and even Windows computers.
ShareIt is installed on all new Android tablets and smartphones from Lenovo and can also be downloaded for free from Google Play Store. As well as be able to be downloaded through Apple's App Store for the iPhone/iPad user, as well as for Windows computers starting in February this years.
SecureIt protect from viruses, spam, and malware, which scans threat with just one touch. In case of loss or theft, anti-theft lock protection device when a person wants to change the SIM card, so the device can not be used without a password. SecureIt also contains a privacy protector to protect against secretly access to users' personal information. In addition, this application block spam text messages and calls  track the data usage, and can even encrypt personal calls and contacts. not only protects the user's device, but SecureIt also makes the device run faster. With close running applications in the background excessive and clearing the cache, as well as cleaning the device memory so that the focus on the important tasks first.
SYNCit offer backup contacts, SMS messages, and the list of calls in the cloud instantly, which can be restored to the Android smartphone or tablet in seconds with just one touch. SYNCit serves as a personal assistant users to perform backups.
SYNCit and SecureIt already invested in all selected Lenovo Android smartphone and tablet Lenovo. Both of these applications are also available for free on Google Play.
SnapIt Camera gives users the flexibility to capture images at certain modes (such as panorama or burst mode), taking pictures with a wide angle, while at the minimal light environment and much more. As well as also offers filters and special effects. The user then can edit photos directly in the app. They can remove unwanted objects and even create animated GIF files directly.
Seeit Gallery is a unique gallery applications, to look impressive images. This application uses facial recognition technology to group photos into folders automatically. In addition, Seeit includes several filters and effects with just one touch, including to increase in skin tone.