MediaTek is also has Hexa-Core processor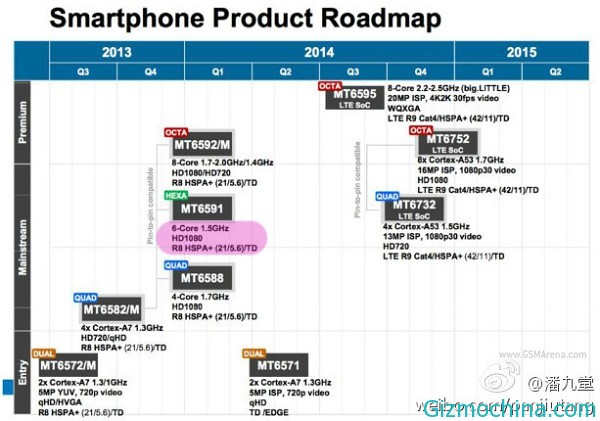 Samsung has officially introduced two new processor products. Both of these processors are Exynos 5 Octa 5422 and Exynoss Hexa 5260, each of chipset has eight cores and six cores.

Interestingly, Samsung was not the only company that has a six-core processor products. MediaTek that is well-known as a chip manufacturer of cheap Android smartphones and was also produce the same processor, the processor is MediaTek MT6591.
But for a while now, MediaTek is not yet officially announced the existence of those processor. However, this processor is leaked from the MediaTek  roadmap that was leaked to the public in the Chinese social networking site, Weibo.
However, not much information can be obtained from these leaks. There is only written if it has a six-core processor with a speed of 1.5GHz. In addition, the processor also supports 1080p HD display and HSPA+ network connectivity.