OPPO N1 hits Malaysian market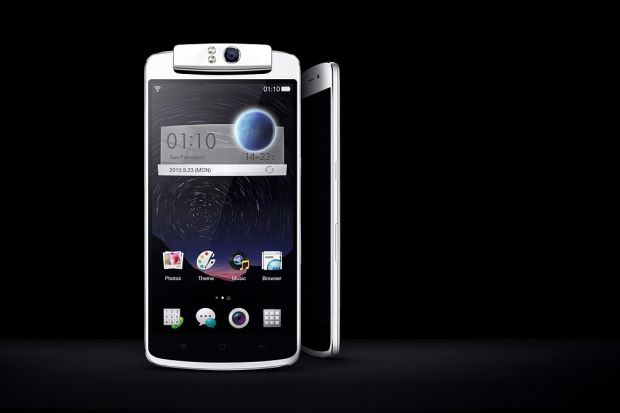 OPPO as the one of most impressive smartphone manufacturer from China, is now ready to enter global market, after they sucessfully enter Indonesian market, is now OPPO trying to compete in Malaysian market through OPPO N1 smartphone.

While Oppo has been introducing their products on 2008, those manufacturer is relatively unknown for most user outside in China. But, we've already covered the news about OPPO N1 smartphone as the camera-centric smartphone, the N1 is also available in different variant that packs with CyanogenMod ROM. Oppo is more popular in most Asian country.
And now Oppo is trying to launch the N1 smartphone in Malaysian, since N1 has the nice design with a rotating camera, which can perform a 206 degree rotation, turning its main 13-megapixel rear camera into a front facing camera.
Along with Oppo N1, there is also another Oppo smartphone model that also enter the malaysian market, such as Oppo Find 5 Mini, Oppo R1 and Oppo Neo. Those phone will be available in nationwode this month.